SsangYong Announces the Name of its Newest B-Segment Crossover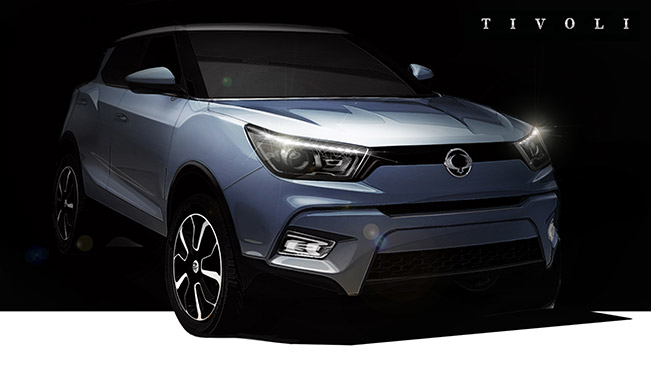 South Korea-based automobile manufacturer SsangYong Motor Company has finally revealed the name of the company's all new B-segment crossover - Tivoli. This is the automaker's first new car in four years now. The time seems to be just right for its debut for the SUV market is really craving some fresh meat.
The new sport-utility vehicle has been under development for the past three years and was only seen in concept presentation at recent international auto shows, presented with the mysteriously-sounding project name X100. Interestingly enough, the name of the car derives from Tivoli, an Italian town near Rome which is known for its style, cultural heritage and gorgeous location.
The 2015 SsangYong Tivoli, with a 1.6-liter gasoline-powered engine, is going to be part of Ssangyong's popular Korando C model lineup which is equipped with a 2-liter diesel engine. Surprises do not stop here because Ssangyong Motor Company also plans to launch a diesel-powered Tivoli model next year.
Nevertheless in relation to the up-coming Tivoli, the name of the car is not all that has been unveiled. Along with it, SsangYong has also released the latest images of the car's exterior and interior. On the one hand, as we can see, the exterior shapes a dynamic, urban SUV with a modernized and rhythmical silhouette. On the other hand, the interior features very stylish living space, with an elegant and contemporary appeal. The overall conception of the car seeks to enable the driver and passengers take advantage of easy and simple connectivity to their IT devices. Finally, it brings a sense of practicality, spaciousness and comfort.
The Tivoli is going on sale in Korea in January and globally during the second quarter of 2015.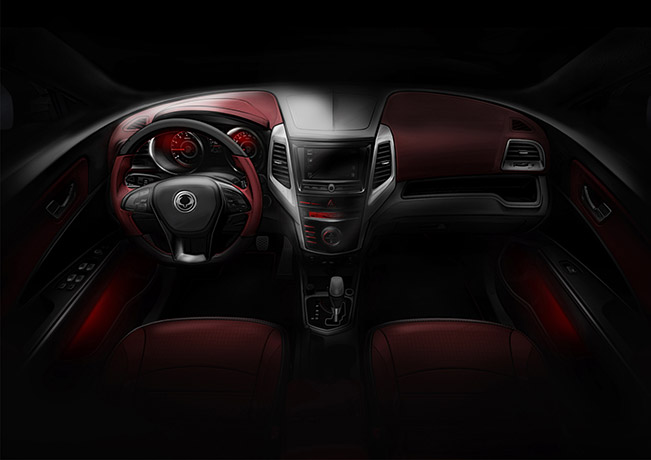 Source: SsangYong