2015 Toyota GT86 - UK Price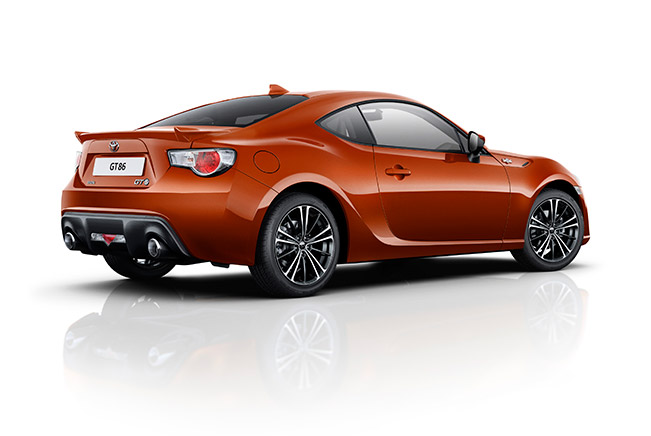 Since its launch two years ago (2012), now Toyota GT86 coupe is going through some serious changes. Even though there is a rich number of models that the manufacturer offers, what they guarantee is the fact that all of their most cardinal and essential aspects which determine their brand are still retained.
This year Toyota is offering some great deals in order to make their GT86 models more approachable price-wise. The new UK model range comes with lower price but still top-notch quality and performance. All of the versions preserve their initial and best qualities and characteristics: a front-mounted normally aspirated 2.0-litre "boxer" engine with rear wheel drive, together with a well-balanced chassis with a low center of gravity. In addition to this, GT86 comes with comes with a tyre pressure warning system, smart innovative shark fin roof antenna and an instrument panel with carbon fibre-effect finish.
GT86 Primo is one of the new model range in the United Kingdom. It has a full pack of all the necessary equipment which speak for class and comfort: 17-inch alloy wheels, limited-slip differential, aluminum sports pedals, air conditioning, power-folding door mirrors, front fog lamps, twin tailpipes, the Toyota Touch multimedia system, Bluetooth and a new tyre pressure monitoring system. The mode is this time available to order now exclusively with manual transmission. The official price for GT86 Primo is £22,995, £2,115 cheaper than the original price of a new GT86. There is additional £500 saving on the model, for a limited period of time. First come, first served.
The traditional GT86 is probably one of the most wanted models of the range and it remains on the jewel on the crown. It includes all of the Primo features plus keyless entry, ear spoiler, dual-zone climate control, cruise control, push-button start, LED daytime running lights, dusk-sensing HID headlights and also an optional automatic transmission. The price of the car is that of varies between £24,995 and £25,995. What more can a person want?
Customers can buy the sporty-looking Toyota GT86 Aero for £27,495- £28,495. The car is equipped with front and rear lower spoilers, side skirts and wing spoiler.
And now the icing on the cake! A new special edition GT86 Giallo joins the pack of core models. The car comes with an interior that has Giallo Edition black leather sports seats, a black GT86 side decal, gloss black door mirror housings and vibrant Giallo yellow metallic paintwork. Single-stripe bonnet, roof and boot decals at no extra cost are optional. The price for the car is £27,495.