2016 Audi A8 Security Is Here To Set New Standards For Safety and Security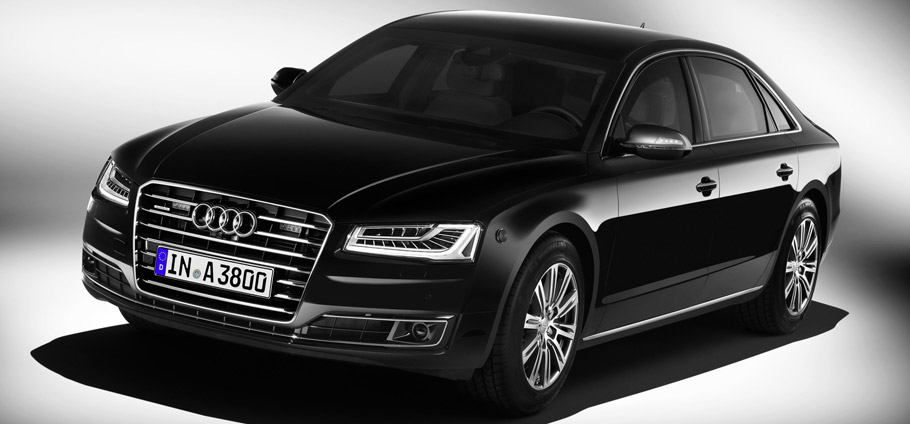 Audi has one more time upgraded the high-security sedan. At the 2015 Frankfurt International Motor Show the premium brand presented the so-called most secure Audi vehicle ever created. It is an A8 L Security model and it will meet even the requirements of the class VR 9 ballistic protection standard. As you might know, this is the most stringent requirements for civilian high-security sedans.
SEE ALSO: 2015 Audi SQ5 TDI Shows Further Details
And now the security vehicle will integrate extremely resistant materials: aramide fabric, special aluminum alloys and hot-formed steel armor. Further improvements are made and on the glazing and now the vehicle also meets numerous requirements for resistance to explosive charges in accordance with the ERV 2010 guideline. So, it looks like this is one hell of a solid vehicle.

In fact, the company created the vehicle completely under its own supervision and in partnership between the Neckarsulm plant and a secure, top-secret factory. This means that the standard security pack includes an armored communication box, intercom for communication with the outside world and selective door unlocking. And there are also some optional additions: patented emergency exit system, fire extinguisher and an emergency fresh air system. And let's not forget the relaxation seat at the rear. So, long story short, you will feel safe in this car, no matter what.
Drivetrain system
The high-security vehicle comes with two engine options. The first one is a 4.0-liter TFSI biturbo V8 unit with a total output of 435 hp (320 kW) and 600 Nm of torque. The second one is a naturally aspired W 12 FSI with 500 hp (368 kW) and 625 Nm of torque. It has a top speed of 210 km/h (130 mph). In fact, this is the limit, set in consideration of the tires that possess exceptional flat-running properties. And along with the wheels, the whole AWD system is especially created to meet all the safety and security requirements.
Orders are already being accepted for the Audi A8 L Security. The deliveries are scheduled for Spring 2016.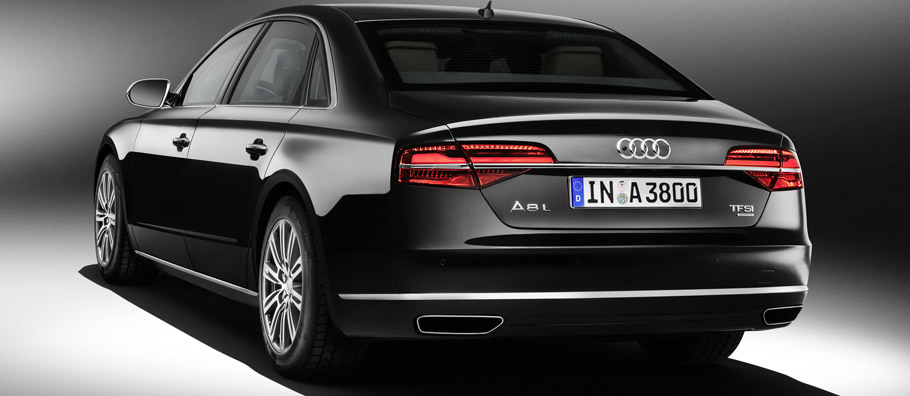 Source: Audi