2016 Next-Generation Chevrolet Volt Debuting in 2015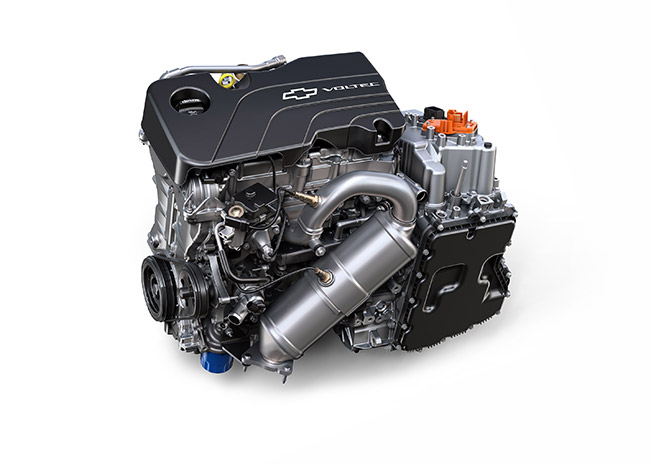 General Motors let slip some very interesting details on the next-generation 2016 Chevrolet Volt in a recent press release. The next-generation Chevrolet Volt which is to make its premiere in 2015 is said to feature an all-new Voltec extended range electric vehicle (EREV) propulsion system which will achieve maximum productivity and efficiency. Moreover, the Voltec system will also offer better EV range and fuel economy for complete driving convenience. The Voltec system includes: new battery, drive unit, range-extending engine and power electronics.
The improved battery system will be able to store more energy, precisely, the storage capacity will be increased by 20 percent on a volume basis with fewer cells (the number of which is reduced from 288 to 192). In fact, the new Volt battery back is slightly smaller and lighter (with a mass decreased by virtually 30 pounds or 13 kg). Theoretically, with the 20 percent storage volume increase, its capacity would be about 20 kWh.
Similar to the battery system, the drive unit is upgraded in a way that is directed towards better performance and efficiency. There is a two-motor drive unit which generates roughly from 5 to 12 percent more efficiency and is 100 pounds (45 kg) lighter than the system which is currently operating. What is more, the two motors which work together deliver 20 percent improvement in electric acceleration and boosts the performance even more.
Finally, the old engine is replaced with an all-new, high-efficiency 1.5L 4-cylinder engine which runs on regular unleaded fuel. The new Voltec range extender has a variable displacement oil pump, direct injection fuel system, cooled exhaust gas recirculation and high-compression ratio of 12.5:1.
Source: Chevrolet