2016 MINI Cooper Works Challenge: a menacing beast or a sweet wanna-be?

MINI Cooper John Cooper Works Challenge comes with tons of ambition to set new benchmark to the track-oriented segment. It also tries to be impeccable on the road without sacrificing comfort and smoothness of a traditional city car. So, let's see what this sweetie has to offer.
The vehicle was created by small team at MINI Plant Oxford in UK in partnership with some race suppliers and engineers. Indeed they added the grippy Michelin Pilot Sport Cup 2 tire set and fine-tuned the suspension and the slip differential. Also, there are additional personalization features like exterior color scheme combinations, MINI Accessories and more.

Limited to a maximum of 100 units, the exclusive MINI John Cooper Works Challenge features a unique colour combination and graphics, Genuine MINI JCW Pro Accessories, and is available in one fixed specification only. So, let's waste no more time and hop into the sea of features.
Drivetrain system and performance
The John Cooper MINI comes with sporty equipment and even sportier power output: the 2.0-liter power unit provides 231hp and 320Nm of torque that together contribute to a rather quick 0-100km/h (62mph) sprint, but this is not the only notable performance feature, right?

Mini John Cooper includes enlarged air intakes, improved cooling system and special wheel arch extensions. All these features are topped with John Cooper Works sporty seats and sporty steering wheel. So far so good, right? No.
SEE ALSO: Are you ready for the MINI Challenge? Bilstein is!
When it comes to premium sport vehicles, we immediately think of fine lines, premium feel, incredible design and engineering solutions, but we did not see such within the interior of the new MINI. Don't get me wrong, the cockpit does not look bad. Not at all, but this is all it has to offer! Not looking bad! The seats can be comfortable and functional, but their appearance does not contribute to the overall sporty and aggressive spirit a sport car should demonstrate. The same is with the central console: it could be functional, but does not make us feel as we are in a premium and refined vehicle. However, let's move forward.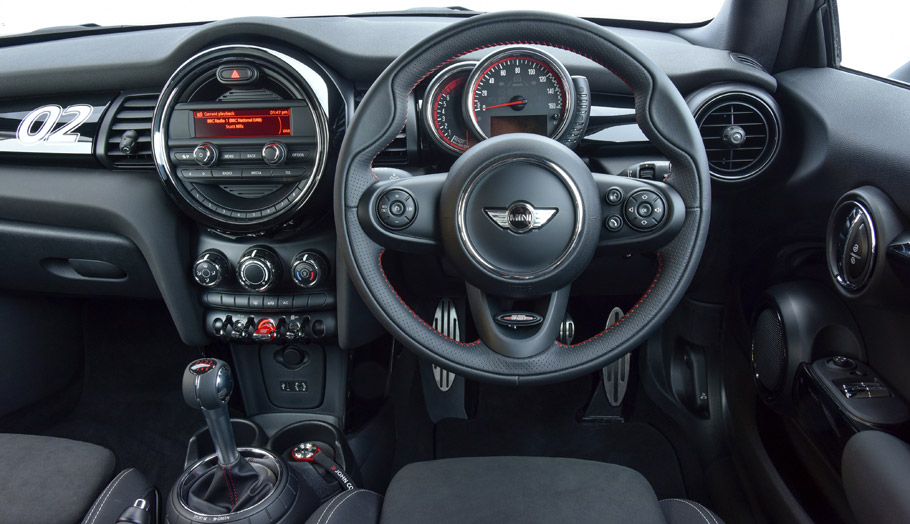 Additional equipment
The UK-based suspension supplier Nitron provided coilover springs and dampers that are based on the NTR R1 system. As you might know, this system incorporates hand-built quality and titanium components.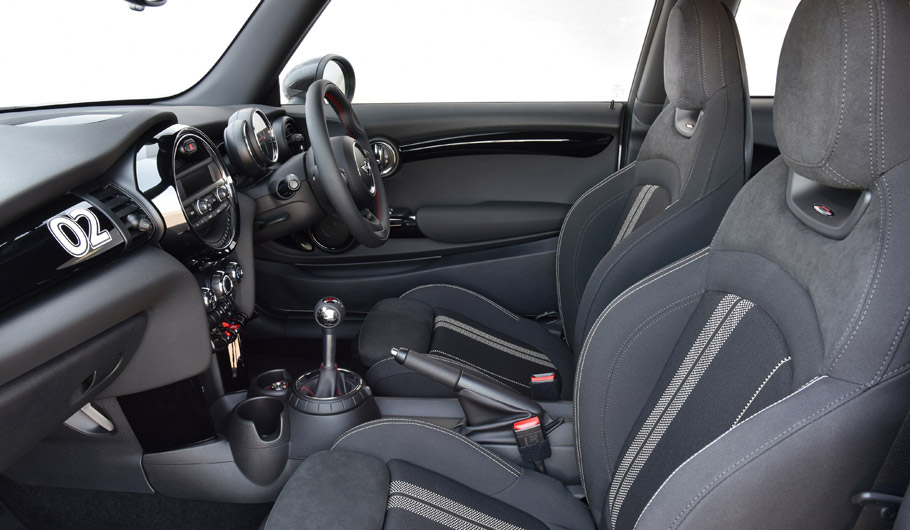 There are also Quaife automatic torque biasing limited slip differentials that replace the standard equipped ones.
Of course, there are improvements on the braking system. The vehicle is geared with grooved and part-drilled 330mm front discs with four-pot Brembo calipers, paired with exclusive Mintex pads.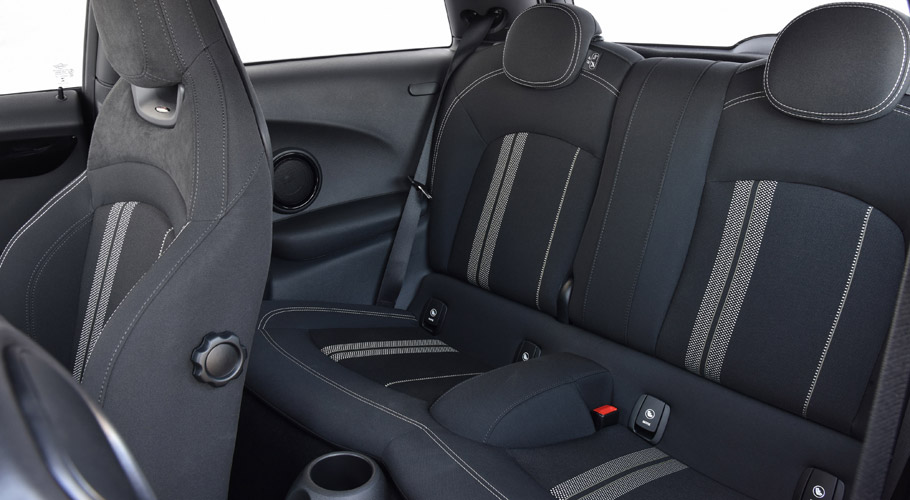 To be honest, the specifications and the overall sporty spirit is present, but we still have something in mind. We got used to see the MINI as a sweet and flexible city sweetie and not line some sporty beast, despite MINI team's efforts and experiments. And with that box-like exterior with stupid face?! No, thanks.

Source: MINI