2018 Subaru Impreza wins Kelley Blue Book's prestigious award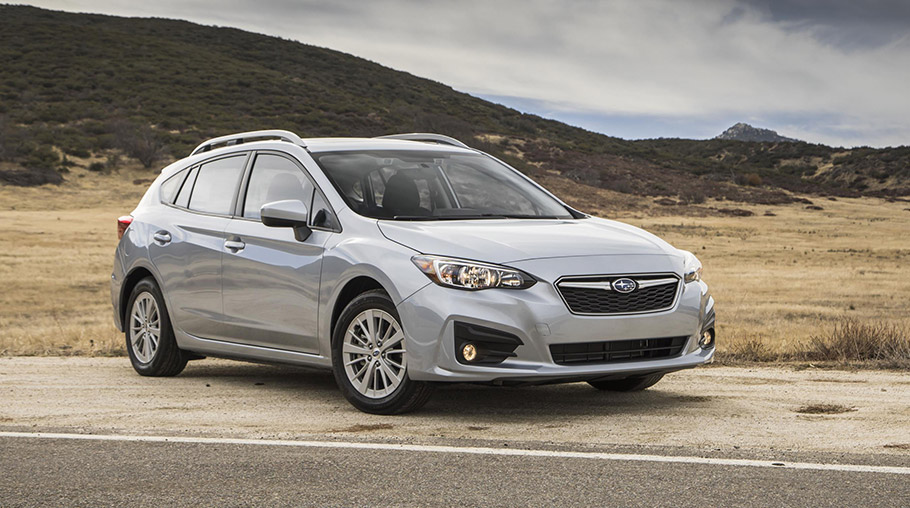 Subaru of America, Inc. has announced that the 2018 Impreza model was named one of the ten top vehicles in Kelley Blue Book's 10 Coolest New Cars Under $20,000 for 2018. The vehicle has managed to impress jury with styling, drivetrain capabilities and utility features. And one more thing – this one is geared with Symmetrical All-Wheel Drive system, which is already considered as a game changer.
As we all know, there are numerous fine vehicles that cost more than $35,000 and it was a daunting challenge to narrow down the choices for really good cars for under $20,000. What Kelley Blue Book jury was looking for was such an affordable model, but one that does not sacrifice comfort and styling. So, let's find out what does the Impreza has to show, shall we?
First of all, there is wide choice for features and optional goodies: 2018 Subaru Impreza sedan and 5-door variant can be specified with four trim levels, 2.0i base, Premium, Sport and Limited. All of them come with the agile 152-hp 2.0-liter SUBARU BOXER power unit with improved fuel economy rates. In fact, this is one of the AWD systems that delivers incredible EPA estimated ratings of 28/38/32 mpg for models, equipped with automatic gearbox. Sweet.
SEE ALSO: RENNtech invites you to their special studio!
Furthermore, what has managed to impress the jury was the rich list of standard features. 2018 Impreza adopts new design language with all these neat signature styling ideas for the hexagonal grille and hawk-eye headlights. The body features athletic and muscular stance and it is instantly recognizable. Contributing to this styling concept are the prominent wheel arches and flowing lines. Sweet!
Source: Subaru of America, Inc.