Aerotechnik Toyota GT86 Equipped with Barracuda Racing Wheels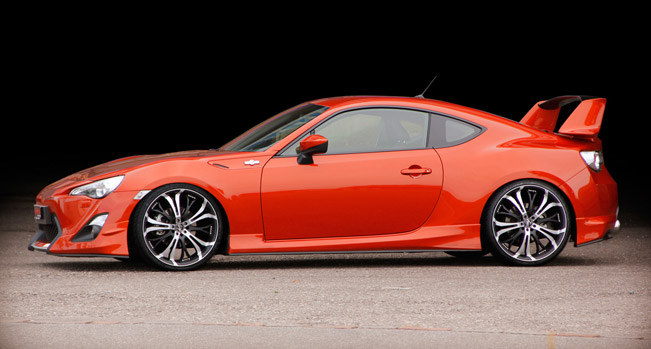 Aerotechnik Toyota GT86 has everything necessary to bring about driving excitement it's with classic rear-wheel drive. It has a 200 hp (147 kW) four-piston engine which is always ready for high rotating speeds, and low weight at a low vehicle centre of gravity.
However, all that was just said is characteristic of the new Toyota GT86, which isn't that perfect as it became when the tuners from Aerotechnik stepped in. They have replaced the serial 17 inch wheel/tyre combination, with Barracuda's Tzunamee light-metal wheel rims.
They come in sizes 8x20 inch at the front and 9x20 inch at the rear and fit perfectly into the wheel housings of the Toyota . All four tyres are size 225/30R20. The Barracuda Tzunamee is also available in the surface finishes matte black/polished, higloss-black, real-chrome, white-polished and gun-metal.
Source: Aerotechnik Fahrzeugteile AG