Alpine-Nissan N°36 Unveiled!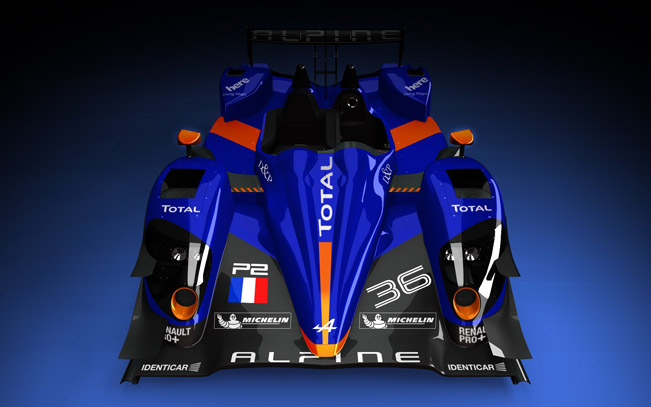 The Parisian public and visitors to the French capital recently got the opportunity to discover the new Alpine prototype - Alpine-Nissan N°36, which is poised to compete in this year's endurance racing season. When the veil was lifted under it was a striking blue and orange livery which recalls the colors sported by the Alpines that raced at Le Mans some five decades ago.
In fact, the unveiling of this unique car marks the beginning of another phase. The goal with this car is to be competitive in endurance racing's highly competitive LMP2 class. Brand will use the different test sessions that are planned, as well as the first two rounds of the ELMS in order to get ready for June's Le Mans 24 Hours.
Those who were chosen to get behind the wheel of the N°36 Alpine-Renault are Nelson Panciatici, Tristan Gommendy and Pierre Ragues. As a reserve driver was chosen Paul-Loup Chatin.
N°36 ALPINE-NISSAN – TECHNICAL DATA
Chassis: Alpine
Engine: Nissan V8 (type VK45)
Maximum power: 500hp
Fuel and lubricants: Total
Transmission: Six-speed sequential X-Trac gearbox
Steering: Hydraulic, power steering
Brakes: Brembo carbon brakes
Tyres: Michelin
Length: 4,610mm
Wheelbase: 2,870mm
Width: 1,995mm
Weight: 900kg
Top speed: 330kph
2013 CALENDAR
March 26-27 Official ELMS test, Paul Ricard, France
April 13 ELMS (round 1), Silverstone, GB
May 18 ELMS (round 2), Imola, Italy
June 9 Pre-Le Mans 24 Hours test, Le Mans, France
June 23 2013 Le Mans 24 Hours, Le Mans, France
July 20 ELMS (round 3), Red Bull Ring, Austria
September 14 ELMS (round 4), Hungaroring, Hungary
September 28 ELMS (found 5), Paul Ricard, France
Source: Alpine