Great Success For Aston Martin team At the 6 Hours of Silverstone [w/video]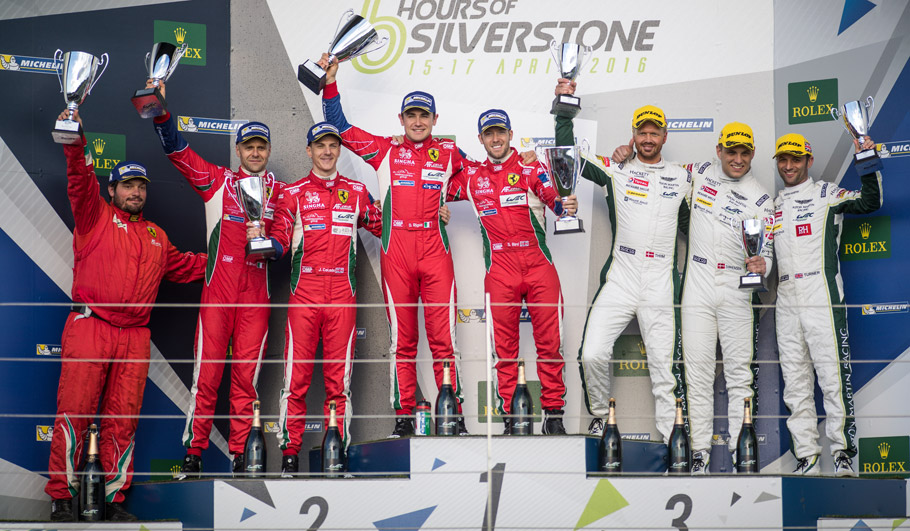 Aston Martin Racing has taken a double podium finish at this weekend's 6 Hours of Silverston,e as the FIA World Endurance Championship (WEC) gets underway.
#95 GTE Pro trio of Darren Turnen (GB), Marco Sørensen (DN) and Nicki Thiim (DN) enjoyed a rather welcoming afternoon event at the British round of WEC. With each driver double stinting, #95 has marked a trouble-free running and scored strong haul of points in the early stages of the championship.
The impressive performance capabilities of the team have granted impeccable success. Competing with TF Sport, Jonny Adam (GB) and Derek Johnston (GB) took victory with their trustworthy V12 Vantage GT3 at the opening round.
Alongside WEC event, Beechdean AMR also tasted victory in the European Le Mans Series with Andrew Howard (GB), Alex Macdowall (GB) and Darren Turner (GB) behind the wheel. The second podium positions was claimed by ROFGO AMR.
SEE ALSO: Racing is in Aston Martin's blood. The Proof: the Newest Vantage GT8! [w/video]
FIA World Endurance Championship returs for the 6 Hours of SPA, the challenging race ahead of the world's toughest race, the 24 Hours of Le Mans.
It looks like great effort, hard work and tons of passion imminently lead to great goals and success. We congratulate Aston Martin team and with them many more wins and tons of occasions for celebration.
Source: Aston Martin