Audi A3 e-Tron
Audi has revealed A3 e-Tron, which is based on the Sportback version of the model.
Audi A3 e-Tron is powered by an electric motor developing 136PS (100 kW) and 270Nm (200 lb-ft). This power unit weighs around 65kg and offers 82PS (60 kW) of continuous power. All power is send to the front wheels through a single gear transmission. The acceleration is pretty good for an electric vehicle – 0 to 100 km/h in 11.2 seconds and top speed of 145 km/h (90 mph).
The electric motor receives power from a lithium-ion battery pack, which is placed in the floor of the luggage compartment and under the rear seats. The batteries weighs 300kg and can supply 26.5kWh of energy at 380 volts. Still, A3 e-Tron offers 265 liters of luggage space. The power is enough for a range up to 140 km, however, if A3 e-Tron is in dynamic mode, the range drops very fast. The other mode is Efficiency and it offers full range.
On a regular, 230V socket, the Audi A3 e-Tron requires 9 hours to fully recharge. If there is a 400V socket, the time is dropped in half.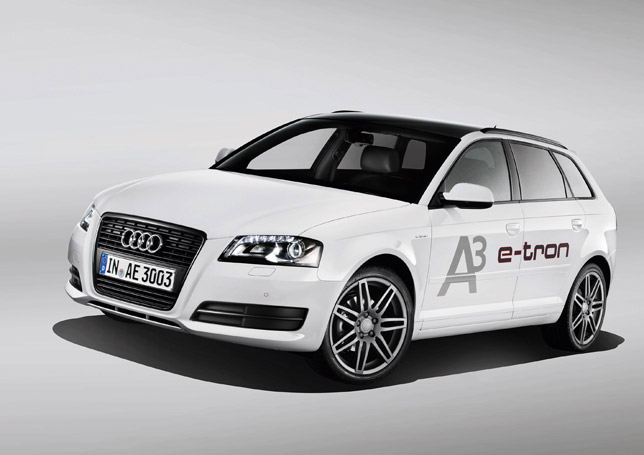 Source: Audi