Audi A6 TDI Attempting Guinness World Record

Audi A6 TDI ultra, which has a fuel consumption of more than 67 mpg, is attempting to make a Guinness World Record. The prestigious title will be given to the car if it achieves the goal of driving to the most countries on a single tank of fuel. The project is being conducted with Audi's collaboration with RAC. This is an organization that is banking on the Audi ultra concept and the innovations in lightweight construction, engineering and driver assistance technology.
Behind the steering wheel will be motoring journalist Andrew Frankel and racing driver/TV presenter Rebecca Jackson, who will bring their driving skills and experience in the pursuit of the title.
Audi A6's journey starts from Netherlands today. It is going to proceed to Belgium, Luxembourg, France, Switzerland, Lichtenstein, Austria, Germany and Italy and it will probably end up somewhere in the Balkans. To achieve the record, Audi will utilize the 67mpg-plus A6 2.0 TDI ultra model, which is expected to cover more than 1,000 miles on a single tank of fuel.
SEE ALSO: Meet the 2016 Audi A6 Range
Audi also disclosed that the route has been carefully planned so that the car could avoid some fuel-demanding road situations, like congested towns and cities, motorways and mountainous regions.
Both drivers, Andrew and Rebecca will drive all of the time and will utilize their know-how of every technique that results in using as little fuel as possible. The ultimate aim is to maximize their all-important miles-per-gallon figure.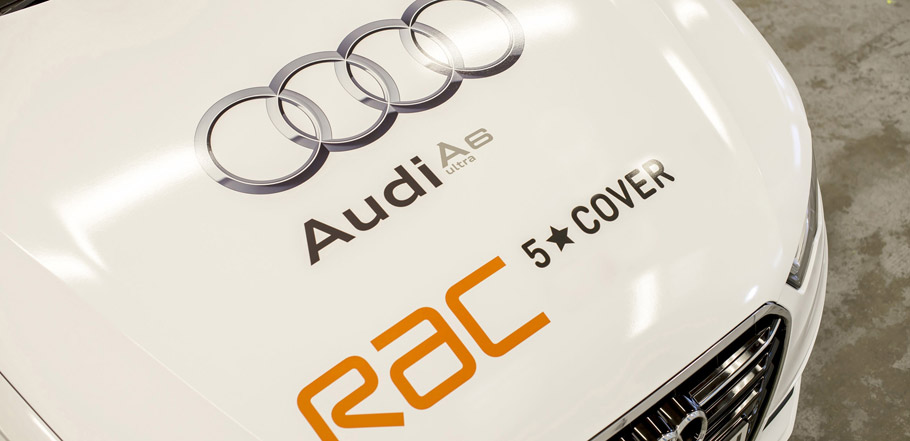 Why Audi A6 TDI?
RAC has chosen the Audi A6 TDI ultra because of its fantastic fuel economy and large 73-litre tank. Another reason is that the A6 also does not compromise on space or comfortability, or equipment features. In return it even delivers excellent fuel economy and low CO2 emissions. As a matter of fact, the latter are rated at 109g/km.
The A6 attempting the Guinness World Record is distinguished by a special body wrap. Besides this, there is nothing that differentiates the car from any other A6 ultra. If the Audi A6 TDI achieves its goal, than it would have covered  1,000 miles on a single fill-up costing as little as £88/€123.
Currently, the Audi A6 TDI ultra is available as a Saloon or Avant variant. Each can be equipped with either manual or S tronic twin-clutch transmissions. The most recent entrant is the ultra line-up is the A3 1.6 TDI ultra, delivering 80.3mpg and CO2 emissions of just 89g/km.
Source: Audi