Barracuda Racing Toyota GT86 meets Tzunamee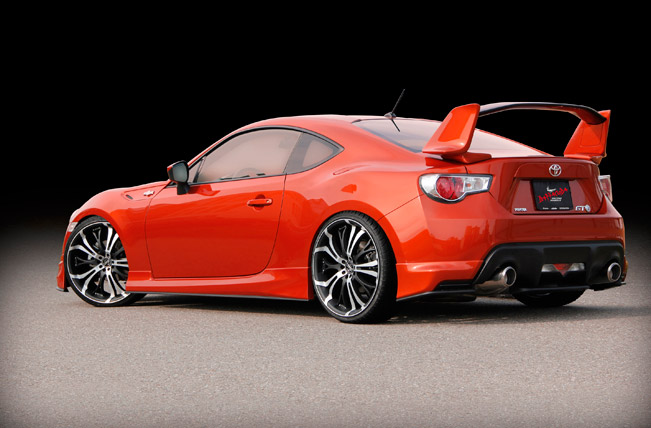 The brand new Toyota GT86 has a maximum power of 147 kW (200 hp) and peak torque of 205Nm (151 lb-ft). What is even more, the fuel economy is absolutely remarkable for a sports car like this: it is only 7.8 litres/100km for manual variants – and even better for automatic versions - just 7.1 litres/100km. CO2 emissions are 164 grams/km (auto) and 181 grams/km (manual).
Tuning enthusiasts have been waiting exactly for this car. Among them are the professionals from Barracuda Racing Wheels, who found a way to make this Toyota look even more perfect.
They weren't satisfied with the serial 17 inch wheel/tyre combination, and therefore the Swiss wheel rim producer put the Japanese racer onto the right Tzunamee light-metal wheel rims to match its sporty character.
The wheel runs in sizes 8x20 inch for the front and 9x20 inch for the rear and fit ideally into the wheel housings of the Toyota GT86. Furthermore, all four tyres are size 225/30R20. Barracuda Tzunamee model is available in matte black/polished, higloss-black, real-chrome, white-polished and gun-metal finishes.
Source: Barracuda Racing Wheels