B&B Audi A7
Audi has been offering the A7 for more than two years and it doesn't have too many tuning packages, so B&B Automobiltechnik decided to give it a little more individuality.
The exterior package doesn't restyle the car too much. It includes a new front fender vents, performance braking system with red calipers, a set of huge 21" alloy wheels fitted with low-profile tires and for perfect stance – lowered suspension by 30 mm.
The real deal is the performance package for the mighty 3.0 liter V6 TFSI model boosted to 385PS (283 kW) and 490Nm (361 lb-ft). There is also a Stage II giving another 23 PS and 30Nm – overall power of 408PS (300 kW) and 520Nm (383 lb-ft). The result is thanks to a high-flow air filter, new intercooler and an ECU re-map. If you need more power, the 3.0 TFSI can become brutal – 425PS (313 kW) and 540Nm (398 lb-ft), which is Stage III.
The 3.0 liter TDI can also be upgraded to 325PS (239 kW) and a staggering torque of 640Nm (472 lb-ft).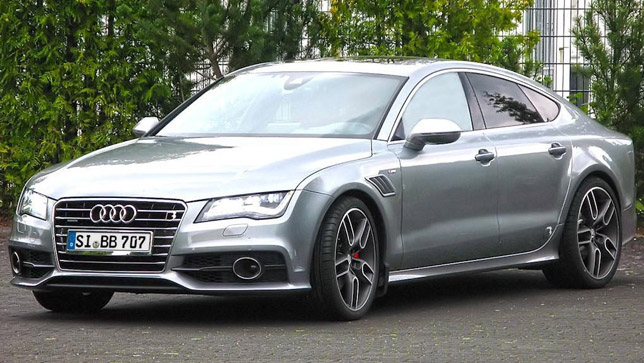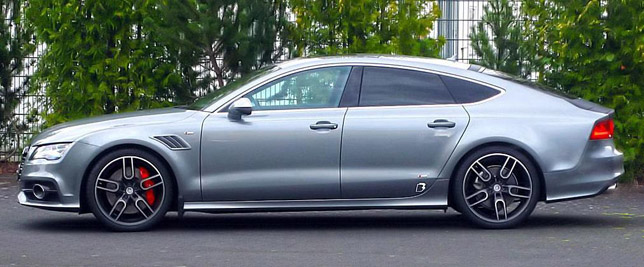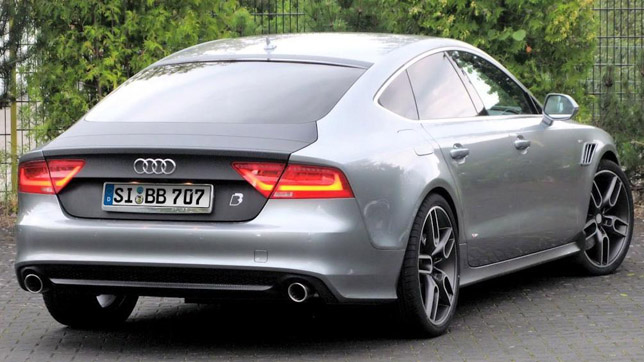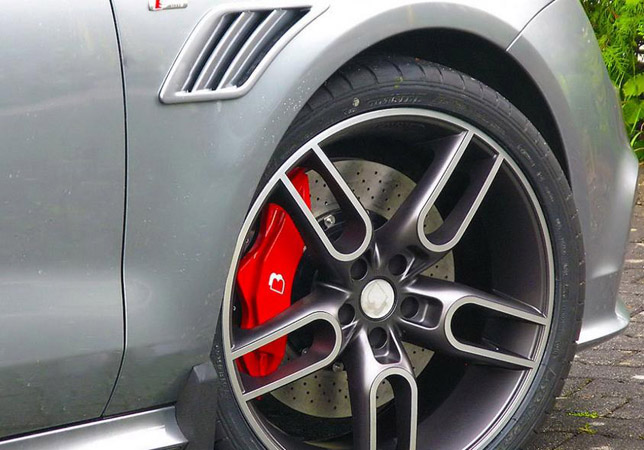 Source: B&B and Autoblog.nl