Bentley EXP 9 F Images
After a successful UK/Goodwood debut, the Bentley EXP 9 F design concept SUV comes with new images and a video. Not the breaking news we've been looking for but still better than leaving empty handed.
Again, there's talk about the EXP 9 F's mingle of highlights such as "contemporary" luxury, advanced technology, all-terrain friendliness and a "commanding driving position"? Usually 99% of the driving seats out there are commanding in the sense that there is a steering wheel nearby, there are pedals within reach and there's a center console on the left/right. Whatever the position, Bentley hope to end up with the "fastest and most luxurious SUV in the world".
The Goodwood was a yet another venue for the EXP 9 F with which Bentley are testing the public and their attitude towards the idea of their own SUV. Before last week, we saw the concept at the Geneva International Show while in August, an appearance is scheduled at the Concours d'Elegance in Pebble Beach, California.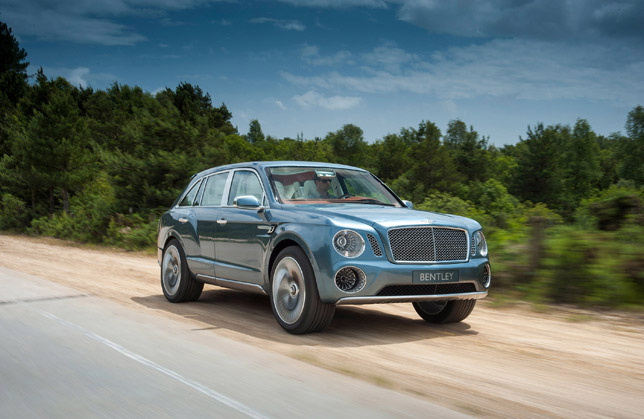 Source: Bentley