Bentley Teases Its First Production SUV [VIDEO]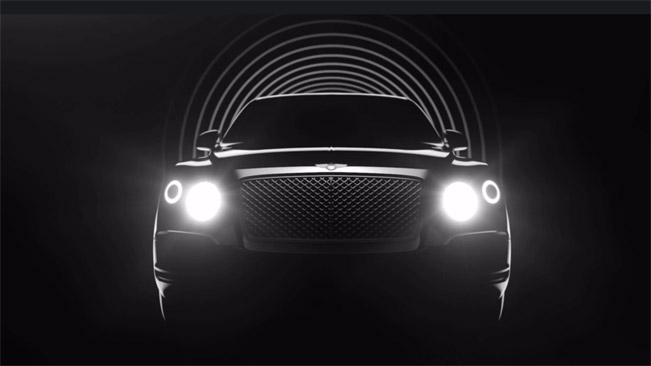 Bentley SUV will arrive very soon! The countdown to the arrival has already begun and we are impatiently waiting to see the model. Bentley has dedicated to create world's most powerful and luxurious SUV and thus set new standards in bespoke craftsmanship and performance. The current teaser is in video form and offers a rare glimpse of the company's design approach. What is more - it shows how the exterior of this remarkable new car.
As we can see it features the emblematic sculpted, contemporary and distinctive design of Bentley's, but also gives a hint that it is being combined with the exquisite and meticulous detailing.
As far as we can tell, the SUV's front will probably be much like the 2012 Bentley EXP 9 F SUV Concept. The latter was introduced in Geneva, showing off flowing surfaces, muscularity and robustness, bold and dynamic exterior.
Both the concept and the SUV have the matrix grille, but the difference is that the headlamps of the SUV were inspired by those of Continental.
EXP 9 F Concept utilized company's 6.0 litre, twin-turbocharged W12 engine coupled with an eight-speed transmission. The powertrain develops 600 hp (441 kW) and 800 Nm (590 lb-ft) of torque. And we are wondering whether it will be featured in the production model.
Bentley only revealed that one of the powerplant options will be the plug-in hybrid that will be introduced in 2017. The new SUV is currently being prepared for production and is scheduled to hit roads in 2016.
Video Source: YouTube
Source: Bentley