Bentley EXP 9 SUV Concept debuts at Goodwood Festival of Speed
Bentley EXP 9 SUV Concept is going to make its international debut at 2012 Goodwood Festival of Speed. As a true Bentley this concept delivers exceptional performance combined with unmatched luxury.
The new vehicle is going to appear both as part of the Supercar Run up the iconic Goodwood Hill and on the Bentley Motors stand. In fact Bentley is to have strong presence at this event with a mix of contemporary and classic models. Goodwood Festival of Speed will take place 29th of June until 1st of July.
EXP 9 F is actually an attempt by the marque to build the fastest and most luxurious SUV in the world. The luxury factor can be definitely proven by the stunning interior made with the pinnacle of craftsmanship. The clean and muscular exterior on the other hand adds even more style to the car's stance.
It is expected the Concept to include an exciting range of drivetrain options which are still under consideration. However, it is indubitable that the Bentley SUV would offer the thunderous performance.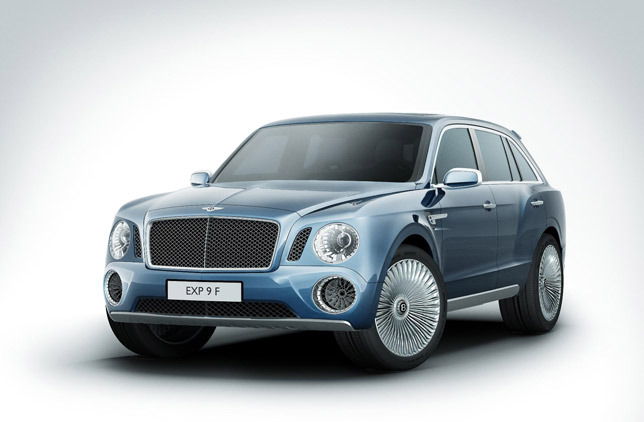 Next to the debuting concept, at the Festival can be also seen the Bentley Mulsanne Mulliner Driving Specification
(MDS). This is the new driver-focussed edition of the Bentley flagship. Of course it delivers nothing else but powerful sporting performance.
Furthermore, the MDS comes equipped with sports-tuned suspension and steering settings, unique 21" alloy wheels, and a Diamond Quilted interior, and legendary comfort and refinement.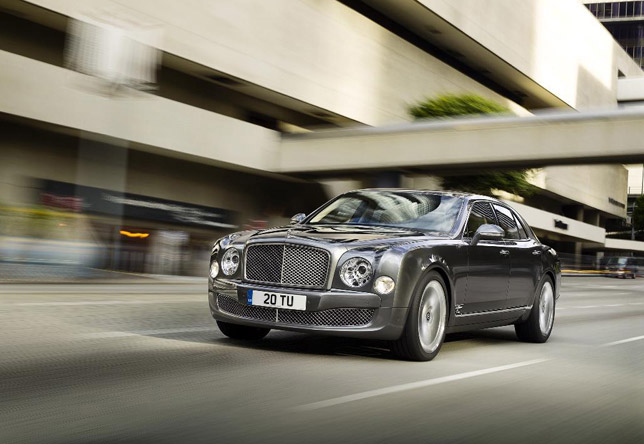 The other model of the marque that can be seen on their stand at Goodwill is the new 2012 Bentley Continental GT V8. It carries the all-new 4.0 litre twin-turbo V8 engine that combines power and torque with an exceptional power-to-emissions ratio in the high luxury sports car sector.
With 507 hp (373 kW) and 660 Nm (487 lb-ft) of torque, the GT V8 sprints from 0-60 mph in 4.6 seconds (0 100 km/h in 4.8 seconds). It has a top speed of 188 mph (303 km/h).
The persons driving these amazing Bentley models are Le Mans legend Derek Bell, Juha Kankkunen and Guy Smith.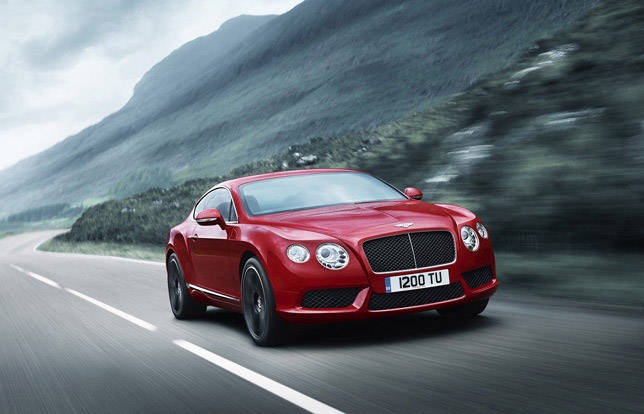 Source: Bentley