Bentley Offers First Glimpse Of New Production SUV [TEASER]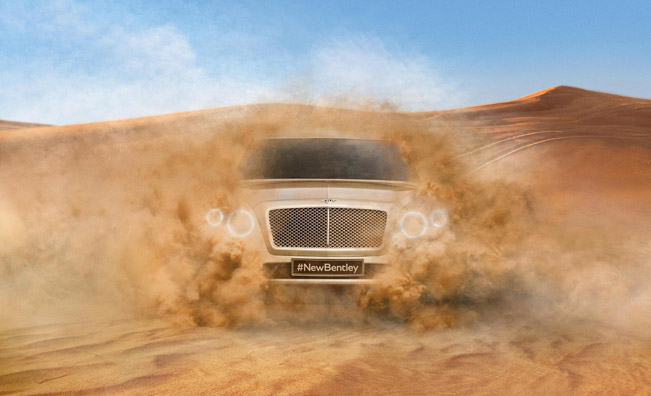 The first picture of the future production Bentley SUV has been just released. The image doesn't show much except for the front end of the car, showcasing brand's traditional design. The new SUV is currently being prepared for production and is scheduled to hit roads in 2016.
Bentley also disclosed that this vehicle will be the most luxurious and powerful SUV to be found on the market. It will embody brand's hallmarks of luxury, performance, quality and craftsmanship.
As far as we can tell from the teaser picture, the SUV's front will slightly differ from the 2012 Bentley EXP 9 F SUV Concept that debuted in Geneva two years ago. EXP 9 F got flowing surfaces, muscularity and robustness, bold and dynamic exterior.
Both the concept and the production SUV have the same iconic for the brand matrix grille. However the there is a difference in the headlamps – the new SUV obviously got those of Continental.
We are also wondering whether we are to see the same engine used for the EXP 9 F Concept, namely Bentley's 6.0 litre, twin-turbocharged W12 one, which was coupled with an eight-speed transmission. The powertrain develops 600 hp (441 kW) and 800 Nm (590 lb-ft) of torque. More details to be announced soon. Stay tuned!
Source: Bentley