Bentley Unveils First Plug-in Hybrid Concept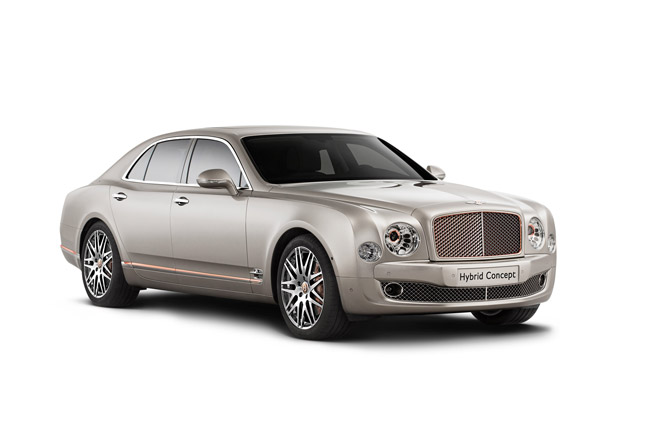 Bentley Hybrid Concept is a preview of a powerful and efficient future car. It is the first Bentley plug-in hybrid model, which is set to be a dedicated version of the new SUV. The latter was teased last month with an image showing its grille and information for production plans, starting in 2016. The luxury company has also disclosed that the car will be available in dealerships in 2017. As for Bentley Hybrid Concept, it will be on display at the Beijing International Automotive Exhibition on 20th of April.
As a matter of fact, Bentley is the first luxury brand to present a plug-in hybrid powertrain choice to the automotive sector. The plug-in hybrid system will offer a power increase of up to 25% together with a 70% reduction in CO2 emissions.
Furthermore, the hybrid will be capable of driving at least 50 km on electric power alone. Bentley Hybrid Concept vehicle is built upon Mulsanne. We see copper used as an exterior and interior styling element. It also emphasizes car's "electrical veins".
This material can be seen on the headlamps, radiator shell bezel, brake calipers, feature line details and badges. Inside, copper accents are present on the inserts of the veneers fascias, switch bezels and instruments. At last, copper cross stitching to the Mulliner Driving Specification diamond-quilted interior rounds out the luxury design treatment.
Source: Bentley