BMW Concept Active Tourer Outdoor Revealed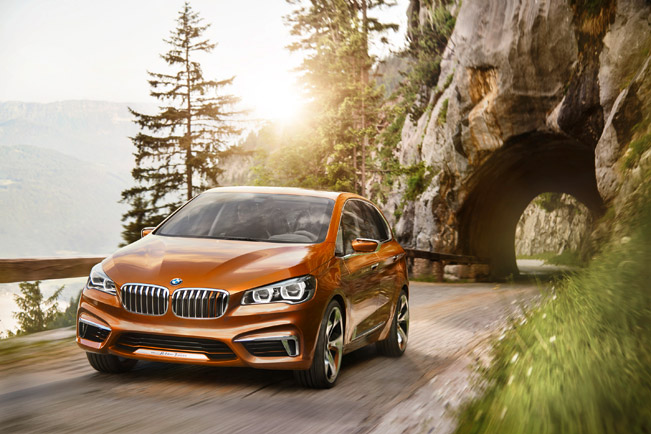 BMW Concept Active Tourer Outdoor will be presented on the stage of OutDoor Friedrichshafen fair. The new vehicle offers another view on the the premium compact segment and shows how the interior space can be cleverly and practically used for sport and leisure purposes.
In fact, this is a concept project which aims to deliver solutions which combine sporting aesthetics and style with sustainable drive technology, compact dimensions and functionality. In this BMW one can find an environmentally friendly plug-in hybrid drive system.
The latter brings together a combustion engine and an electric motor, which come to offer great power delivery and high efficiency. Furthermore, the compact dimensions are matched with sporty design and high levels of interior space. The variable rear compartment on the other hand was created in order to accommodate sports and leisure equipment.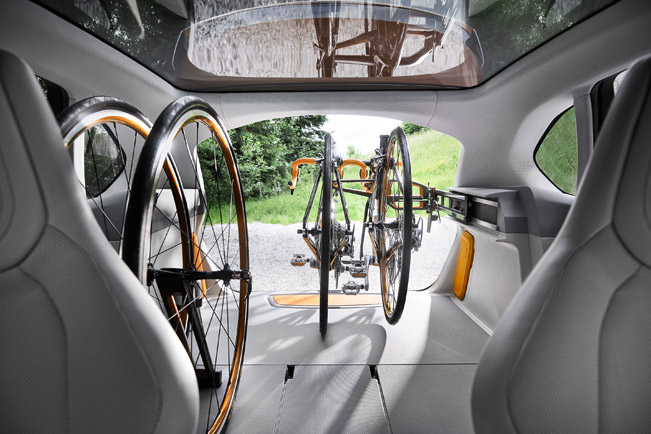 To go further into details, the new plug-in hybrid (PHEV) drive concept includes transversely mounted 1.5-litre petrol engine with front-wheel drive. It combines the advantages of an electric motor and the characteristics of a traditional combustion engine in order to deliver excellent results.
The exterior of the vehicle is made more exclusive with the Gold Race Orange exterior paintwork which highlights the sporting visual stance of this BMW Concept. In addition, throughout the interior are utilized easy-care, hard-wearing materials, such as MoonWhite and MoonRock Grey leather.
At last, there is also designed and included a special carrier system for two bicycles which in act is integrated into the interior. This and other clever details make the BMW Concept Active Tourer Outdoor the perfect vehicle for active recreational sports persons.
Source: BMW