BMW Treats at Geneva Motor Show
BMW is generating some hype before the 82nd Geneva Motor Show by listing all of its entries for this year. The lineup is a complex combination of European and World premiers that radiate innovation, quality, emotion and excitement. The i3 and i8 concepts will also participate in the form of BMW's future vision of design and mobility. BMW's presentations won't be on wheels only. With an array of original accessories and performance packages such as the "M performance", the company will try to meet the needs of even the keenest BMW enthusiast. Three new engines for the 3-series sedan will also make an appearance with the prospect of even more to come this year. We do have more detailed articles on most of the vehicles in this list so feel free to browse around and find that which interests you.
World Premiere: the BMW 6 Series Gran Coupe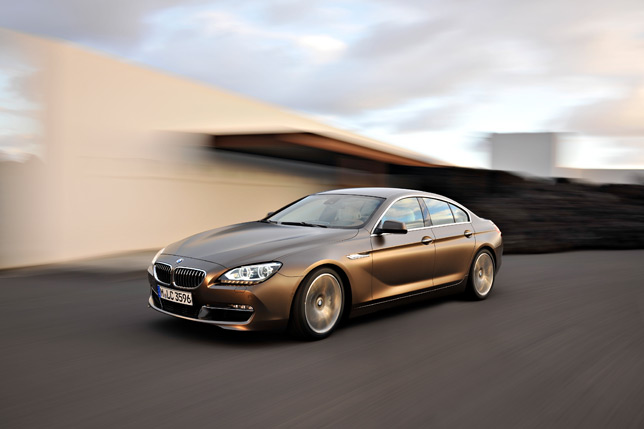 The BMW 6 Series Gran Coupe is a response to the current rivals, the Audi A7 and the Mercedes-Benz CLS. It is a 4+1 Coupe that is supposed to combine the incomparable sporty spirit of the 6-series with the practicality of a sedan. When compared to a standard 6 series Coupe, the Gran Coupe is wider by 4.5 inches and longer by 4.4 – that makes it a big, big car. At the start of this Summer, the Gran Coupe will only be branded 640i because of its TwinPower Turbo, 6-cylinder engine. However, later this summer a V8 650i will also be offered as well as an xDrive 650i. The price of the 640i is the only one given yet - $76,895. Whether this blend of practicality and lunacy has the best of both worlds or the worst, only time will show.
World Premiere: The New 2013 BMW M6 Coupe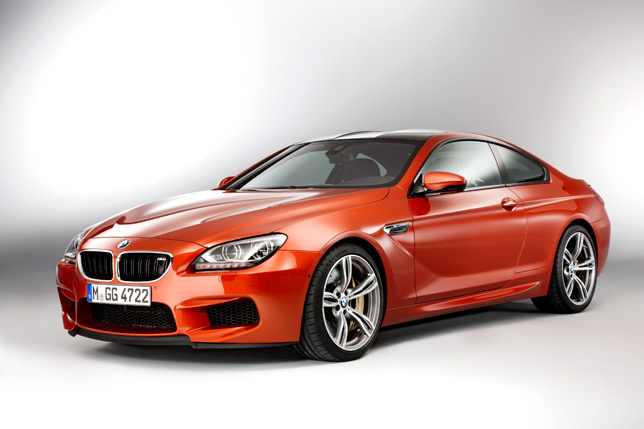 Now entering a 3rd generation, the M6 Coupe is here to dominate the world of grand touring with more power, efficiency and dynamics. Thanks to its marvelous V8 M TwinPower Turbo engine and BMW's EfficientDynamics, burning rubber has never been that cheap. Torque is conveyed trough a 7-speed M-Double Clutch Transmission (M-DCT) while an Active M Differential optimizes power transfer between the rear wheels. Needless to say that behind all that power and frugality, there is also the backbone of every car – the chassis. It has been tuned by M engineers and employs a Variable Damper Control (VDC) system, DSC, ABS, CBC and DBC. The M6 itself can come as a Convertible if you need wind in your hair and tan on your face.
World Premiere: BMW M Performance Automobiles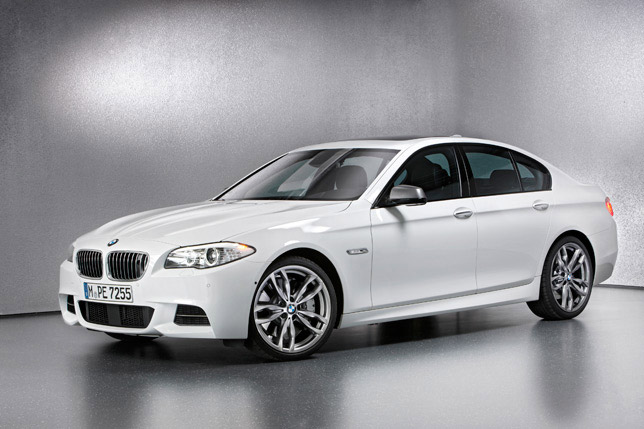 The "M Performance" niche is a string of xDriven diesels that aims to set new standards. The BMW M550d xDrive, M550d xDrive Touring, X5 M50d and X6 M50d do not have the blistering performance of the more powerful M petrol line but they are out there - Under the hood in each and every one, hides a state-of-the-art TwinPower tri-turbo, common rail injected engine that feeds 280 kW/381 hp and 740 Newton meters (546 lb-ft) of power trough an 8-speed sports automatic transmission. And despite the lack of M wheel arches and numerous tail pipes, the M Performance BMWs have M tuned suspensions – subtle, discreet and serious. With that configuration, a BMW M550d accelerates in 4.7 seconds from zero to 100 km/h, while its average fuel consumption in the EU test cycle is 6.3 liters per 100 kilometers
Premiere: BMW 116d EfficientDynamics Edition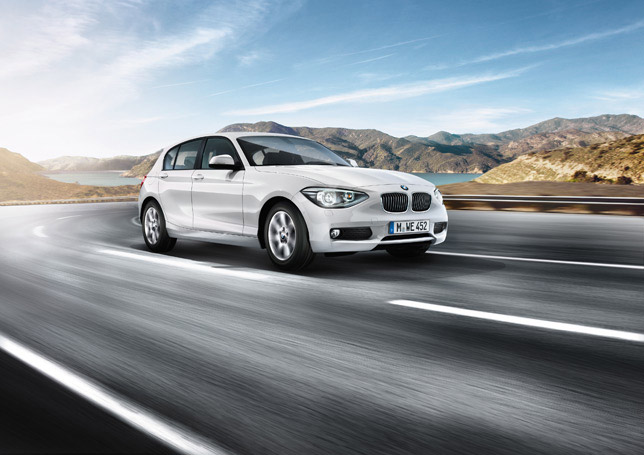 Porbably the most frugal car in the BMW lineup, the 116d EfficientDynamics Edition is powered by a 85 kW/116 hp TwinPower Turbo diesel engine that goes easy on the fuel (EU test cycle is 3.8 liters per 100 kilometers) thanks to the EfficientDynamics system which incorporates a Stop/Start system and braking energy storage.
World Premiere: The New Updated 2013 BMW X6.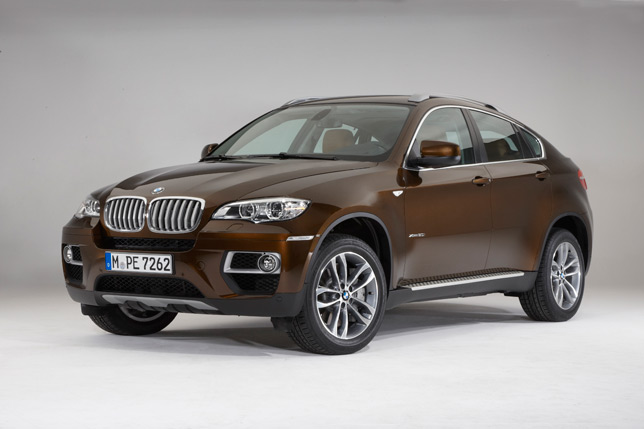 It's an updated version of the most premium SUV out on the markets. It has poise, it has agility and it has comfort. This ultimate X model comes with xDrive (naturally), still makes use of the company's Dynamic Performance Control and it utilizes TwinPower Turbo Tech in the form of two engine choices. Visually the 2013 X6 now has bigger kidney nostrils and a better place for its fog lights. At the back, the taillights are also restyled and if that's not enough light for you, it can be ordered with optional LED Adaptive headlights.
BMW i3 Concept and BMW i8 Concept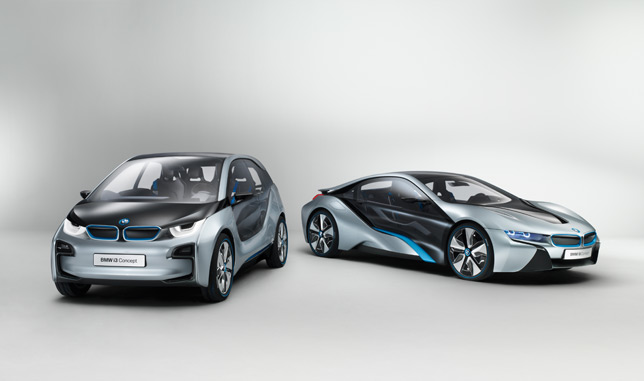 Closer than ever to production, the i3 and i8 Concepts are after all still be at the Geneva Show just to amaze the people there. They serve as an example of BMW's plan for a sustainable, electric future. Production of the "first electrically powered premium vehicle", the i3, is expected to start early in 2013 while the plug-in performance hybrid, the i8 might be coming down in 2014.
Other highlights of the BMW booth include the arsenal of originally made accessories for that extra look and feel of the new 3-Series Sedan – anything from unique 20 inch wheels to a fitted indoor/outdoor car cover. There will also be M Performance packages – Parts designed by the M division for the enhancement of standard BMW's. We are talking about powertrain, suspension, aerodynamics and cockpit components that provide a tangible increase in driving dynamics by enhancing engine power, reducing weight and optimizing aerodynamic properties. Whether we have a 5-series or a-3 series or even the 1s, all parts are designed to belong.
Source: BMW