Lost the "Spark" For Your BMW? OK-CHIPTUNING Might Help You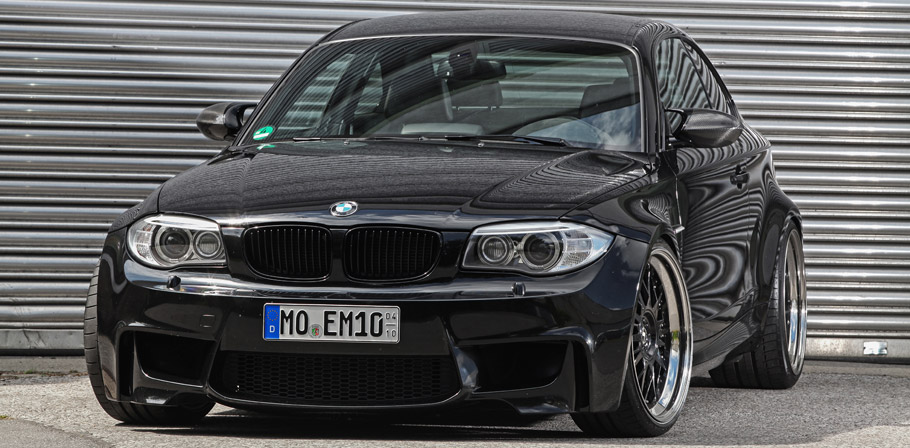 We all know that BMW 1 Series M Coupe with 340 hp (250 kW) is not that delicate, but there is good news for the fans out there. The brand OK-Chiptuning in Neukirchen-Vluyn, that specializes in software for optimization sometimes likes to tweak with gadgets just to prove wrong.
So, there is one BMW 1 Series M Coupe E82 with N54-engine year vehicle that comes to these guys for its 'medicine' and the professionals install the software in two parts: first the Evo 2 Performance intercooler from Wagner Tuning and then the Eisenmann -race-exhaust system ans Sachs-performance-clutch. So, the Bayer now has been turned into a sort of flying machine with this data on the in-house dynamometer: 440 hp (324 kW) and 696 Nm according to EC and 451 hp (332 kW) an 714 Nm according to DIN. And the maximum torque is now up to 4,500 U/min. Cool, huh?
In fact, OK-Chiptuning-team also offers and Bedi-cleaning. This is a patented idea annd the method works as it comes repeatedly to coking of the inlet valve with direct injection engines. What the professionals advise us is to use this method once in between 60,000 and 100,000 km. Otherwise the vehicle will suffer from power loss or even engine damage and crashes. It actually sounds scary.
And along with the software there are also some special features offered. For example a special wheel-tyre combination of three-piece Schidt rims CC-Line and special ZR20 tyres. Along with rear spoiler, carbon mirror caps and radiator grill.
So, if you wish to bring back that spark for your BMW or you wish to have one, we have already showed you the place.
Source: OK-Chiptuning