BMW Shows M4 Concept Iconic Lights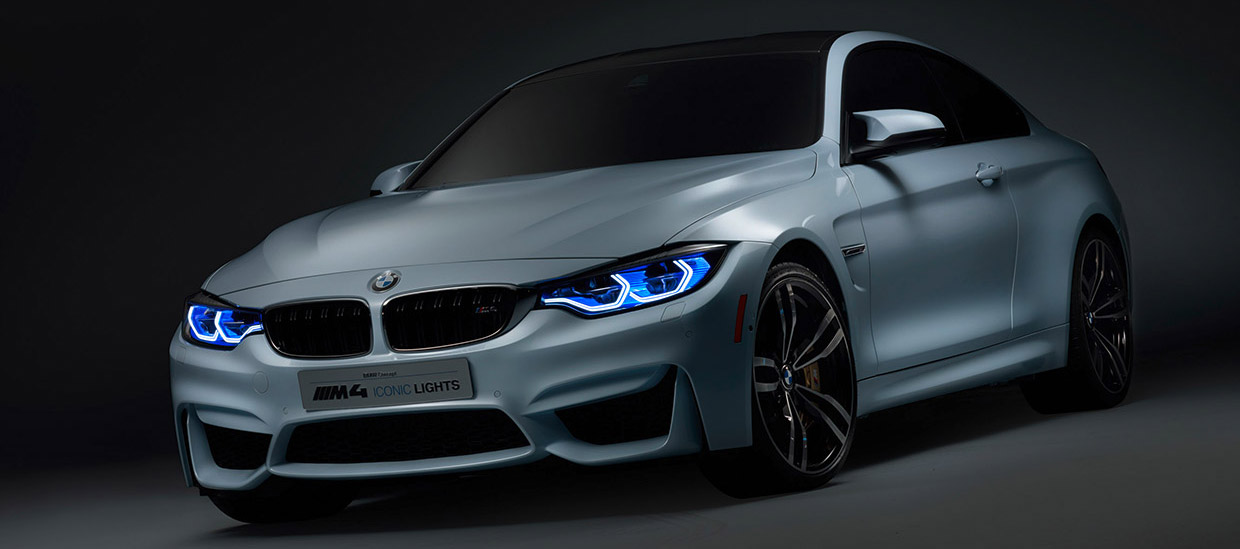 BMW is obviously ready to go on with the innovative developments in terms of Laserlight. At the 2015 Consumer Electronics Show in Las Vegas, the Bavarian marque is showcasing its BMW M4 Concept Iconic Lights which are a modern-day interpretations of the typical BMW twin round headlights that incorporate the laser lights technology.
In the core of the lighting functions of the Concept Iconic Lights lies the idea of ensuring enhanced safety and comfort. Thanks to the white metallic car which was exhibited, we can see how the future lights would look like on a BMW vehicle. Precisely, there are fine blue strips inside the lights which identify the laser technology.
The beams are about ten times more powerful than other light source and have impressively long range of up to 600 meters in combination with the camera-based BMW Selective Beam function (anti-dazzle High-Beam Assistant). The latter is controlled by dynamic instigators and serves to prevent oncoming or preceding vehicles from being dazzled. It also allows the laser high beam to be left on at all times.
The dynamic abilities of these lamps are taken even further thanks to the use of an infra-red camera which detects other moving objects and reduces the risk of accidents.
BMW M4 Concept Iconic Lights are based on OLEDs (organic light-emitting diodes) which can produce light from wafer-thin semiconducting layers of purely organic material. Interestingly enough, this is the first time when the tail lights and rear direction indicators feature OLED technology.
Source: BMW