Carbonfiber Dynamics Releases One-Off BMW M4 with 3DDesign-Bodykit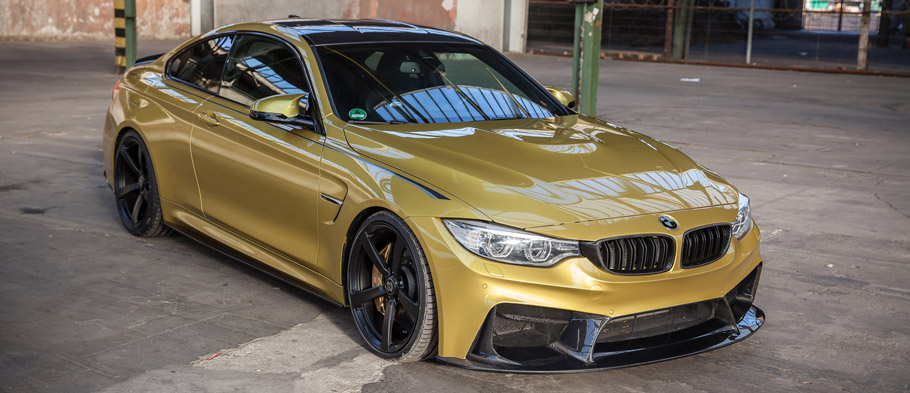 BMW M4 and modified variants of its kind aren't a rare publication in our blog. We know that there are a lot of crazy-about-BMW fans out there and this is why it is important for us to support your passion with more good cars of this brand. And this is why today we have prepared two. The first example is this M4 tuned by Carbonfiber Dynamics. By the way, if you are living in Germany and are near a city called Essen, then you should definitely go see this custom project. It will be exhibited until 6th of December at company's stand at the Essen Motor Show.
One of the most captivating things about this car is that it features new body kit designed by the Japanese BMW specialist at 3DDesign. Of course, the kit is made of nothing else but carbon fiber, although it might be covered with paint here and there.
SEE ALSO: Fresher Than Ever: AC Schnitzer Upgrades the Recently Premiered BMW 3-Series
The Details.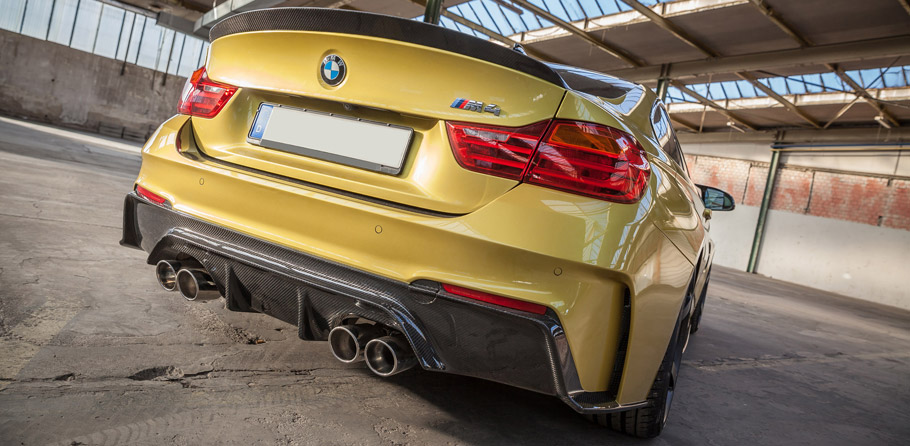 The full body kit comprises of some special equipment worth mentioning. The front and rear aprons were substituted with carbon fiber ones, which were additionally partially painted. The other parts in the aprons were left uncovered and can be still recognized as the lightweight material.
The sides are governed by 'gracile' side skirts and, furthermore, the rear also received very effective rear spoiler on the trunk edge. All these elements reduce the weight of the car significantly and so are the brand new exhaust system and the rims. They were all produced by 3DDesign as were the hand brake grasp and the pedals in M4's cabin.
Although this is a not abundantly modified project, we like it because of its simplicity and moderation. Want to share your thoughts about it?
Source: Carbonfiber Dynamics