2014 Chevrolet Corvette Stingray Raises Over One Million at Barrett-Jackson Scottsdale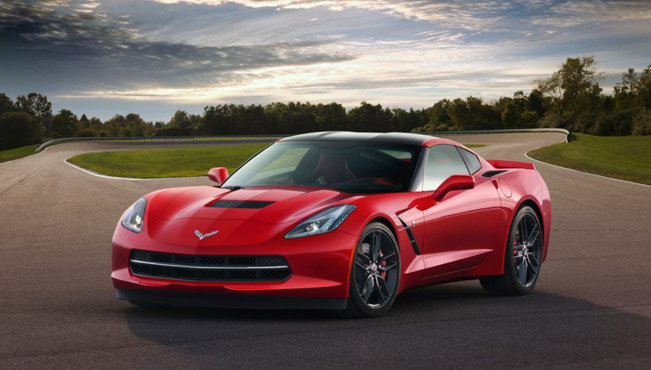 The first retail production model of 2014 Chevrolet Corvette Stingray has been sold for the incredible amount $1.05 million at the Barrett-Jackson Scottsdale collector car auctions that concluded Sunday. The vehicle was among five other Chevrolet high performance cars, which raised a combined $2.14 million.
As promised by the brand, the proceeds will go to the College for Creative Studies in Detroit, as well as to the Habitat for Humanity Detroit, the American Heart Association, the Guy Fieri Foundation for Inspiration and Imagination and the Achilles Freedom Team of Wounded Veterans.
2014 Corvette Stingray 0001 was sold in Saturday to the businessman and NASCAR team owner Rick Hendrick. He gave over one million just few days after Stingray made its official debut at the North American International Auto Show. The model is powered by a 6.2L LT1 V-8 engine, which can generate 450 horsepower (335 kW) and has 450 lb.-ft. of torque (610 Nm).
The other Chevys at the auction were the 1958 Corvette sold for $270,000 (£170,500); the 2012 COPO Camaro Convertible sold for $400,000; the 69 COPO Camaro in Inferno Orange Metallic factory drag-race cars built for 2012; the 2013 Corvette 427 Convertible Collector Edition sold for $270,000. The latter is powered by a 505 hp (371 kW) LS7 engine, and is painted in black with custom yellow stripes.
The last one sold was the 2013 Camaro ZL1 Convertible – the first Convertible off the assembly line – sold for $150,000. The vehicle is powered by a 580 hp (427 kW) supercharged 6.2L LSA small-block engine.
Source: Chevrolet