Citroen C3 e-HDi Airdream VTR+ 93g Price - £15 490
Citroen will attract customers with several new great offers like the full-electric C-Zero city car to the spacious New C4 hatchback. drivers can take advantage of both the financial and environmental benefits of owning a stylish new, sub-100g Citroen.
C3 models with e-HDi 90 micro-hybrid powertrain, including second-generation Stop & Start can achieve CO2 emissions of as low as 93g/km and to return up to 78.5mpg.
The C3 HDi 70 manual VT has been rehomologated and now offers more efficient fuel consumption and lower emissions - 99g/km and 74.3mpg, instead of 112g/km and 65.7mpg.
If you need bigger car - New C4 e-HDi 110 Airdream EGS6 VTR+ is a perfect solution with sub-100g/km emissions thanks to a new Aerodynamic Pack and Michelin Energy™ Saver tyres with ultra-low rolling resistance.
Not only do drivers of these low-CO2 models benefit from improved efficiency to combat rising fuel prices, but there is also free V.E.D and central London commuters could save up to £2,500 a year with congestion charge exemption.* Business users can also enjoy the lowest possible B.I.K tax rates - 0% for C-Zero and just 13% for the nine other diesel powered models.
"Citroën is committed to improving the efficiency of all its vehicles, minimising running costs to benefit drivers and reducing emissions to help the environment.  With 10 Citroën models now emitting between zero and 100g/km of CO2, new car buyers have an even greater choice of environmentally-considerate models to suit a variety of driving preferences.", said Linda Jackson, Citroën UK's Managing Director.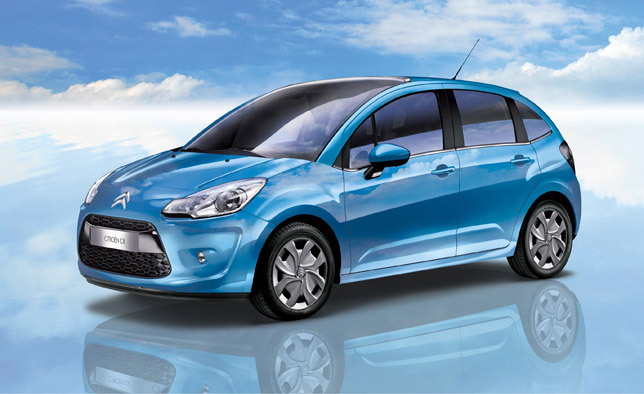 2011 Citroen e-HDi Price list:
| | | |
| --- | --- | --- |
| MODEL | MRR PRICE (OTR) | CO2 EMISSIONS (g/km) |
| C-Zero | £28,155.00† | 0 |
| C3 HDi 70 manual VT | £13,390.00 | 99 |
| C3 HDi 90 manual Airdream+^ | £15,190.00 | 99 |
| C3 e-HDi 90 Airdream manual VTR+ 93g (NEW) | £15,490.00 | 93 |
| C3 e-HDi 90 Airdream manual VTR+ (NEW) | £15,490.00 | 98 |
| C3 e-HDi 90 Airdream manual Exclusive (NEW) | £16,090.00 | 98 |
| DS3 e-HDi 90 Airdream manual DStyle 95g | £14,600.00 | 95 |
| DS3 e-HDi 90 Airdream manual DStyle | £14,600.00 | 98 |
| DS3 e-HDi 90 Airdream manual DStyle Plus | £15,195.00 | 98 |
| New C4 e-HDi 110 Airdream EGS6 VTR+ | £19,845.00 | 98 |
†Including £5,000 Government subsidy ^ Subject to stock availability
Source: Citroen