Comfort and Safety with BMW Intelligent Headlight Technology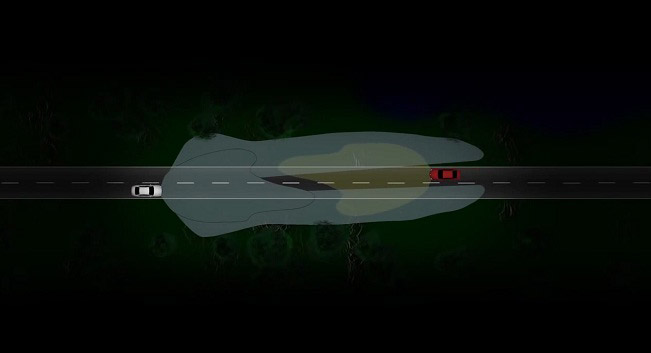 The new adaptive BMW LED headlights provide improved visibility at night which makes the driving smoother, easier, safer and reduces the danger of road accidents when driving. In July 2012 BMW presented its newest highlight technology on the new BMW 7 Series as part of the optional Adaptive LED Headlights. Upgrading this functionality and ensuring even better driving-conditions at night, this operation is now also supported with Xenon headlights on all new BMW 3 Series Saloon and Touring versions and is accompanied with a Visibility package.
In order to work properly and most efficiently, there is a camera which automatically scans and observes the traffic situation at night. After that it redirects the collected information on to the BMW Intelligent Headlight Technology which reacts accordingly and, well, intelligently in a way that only technology can.
As it becomes obvious, the glarefree BMW Intelligent Headlights are also very adaptive to the traffic situation which results in a smooth and convenient driving too. There are several variants in which the technology operates.
For instance, the oncoming traffic can already be detected in great distance which allows the Highbeam light to adapt in relation to other vehicle. Thus, when passing it, the headlight on the left switches to lowbeam right away. If there is a preceding car, then, the headlights open up a tunnel which follows the car on the front. The multi-functionality of the BMW LED headlights leaves the right–hand side of the road still ideally illuminated without glaring other drivers.
As I mentioned before, safety always comes first. With the BMW Intelligent Headlight Technology efficient and safe driving just got much easier to be accomplished.
Follow the link bellow to check out precisely how BMW Intelligent Headlight Technology works.
Source: BMW