D2Forged Lexus IS-F MB1 Teased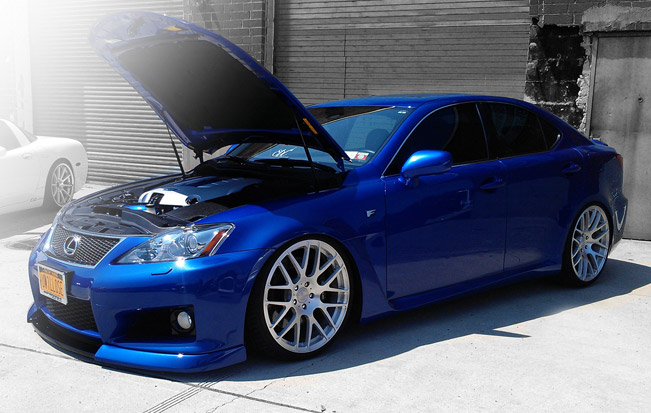 D2Forged Lexus IS-F MB1 is the latest enhancement which the tuners from D2Forged Wheels have undertaken. However they have only released a teaser image of this beautiful Lexus with the promise to make for it a stunning photoshoot.
This Lexus IS-F is running on a set of brushed aluminum finished 20 inch D2Forged MB1 Monoblock Wheels. They perfectly complement the delightful blue finish on the car, don't they?
The IS-F benefits from 5.0 liter naturally aspirated high-revving V8 engine, which delivers 423 PS (311 kW) and 505 Nm (372 lb-ft) of torque. It accelerates from 0 to 100 km/h in 4.8 seconds and has a top speed of 270 km/h (167 mph).
Source: D2Forged Wheels