Lexus LFA Supercar and Lexus IS F Performance Sedan Competing at Nuerburgring
Lexus LFA Supercar and Lexus IS F Performance Sedan are going to compete at Nuerburgring 24 Hour Racing. The Race will take place from 17th till 20th of May.
This is not the first appearance of Lexus in this race but in fact – the sixth one.
The 2012 Lexus LFA Sportscar comes equipped with especially developed for the event Nuerburgring Package and will take class honours in shakedown event. Both vehicles will compete in the SP8 class. In this class only naturally-aspirated engines are allowed to join the competition.
This model is unmatched in its track-focused performance and hand-crafted quality.
As a basis for this model are used the speed and handling of the Lexus LFA. Nevertheless the Nürburgring Package adds further a number of elements which enhance the downforce for sharper circuit performance.
More importantly, the car is equipped with the 4.8-litre V10 engine, form which it draws maxim power of 562bhp (420kW). This means that the LFA accelerates from 0 to 100 km/h in only 3.7-second. The tops speed is 202 mph (325 km/h).
Recently the LFA model achieved great success at the German VLN2 series three-and-a-half hour endurance race. In fact, it was head of the Ferrari 458 Italia and Aston Martin Vantage.
The Lexus IS F performance sedan will be driven by Gran Turismo 5 creator Kazunori Yamauchi.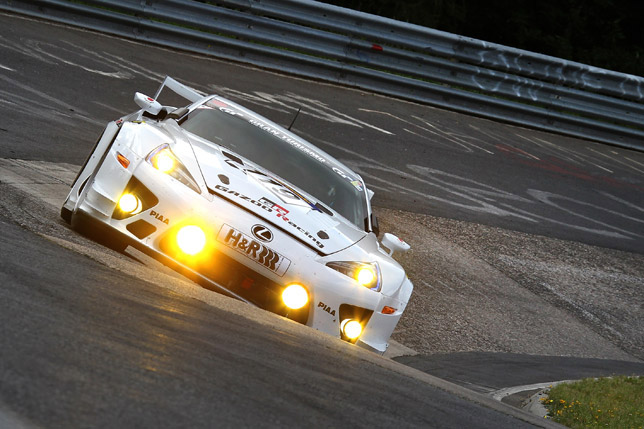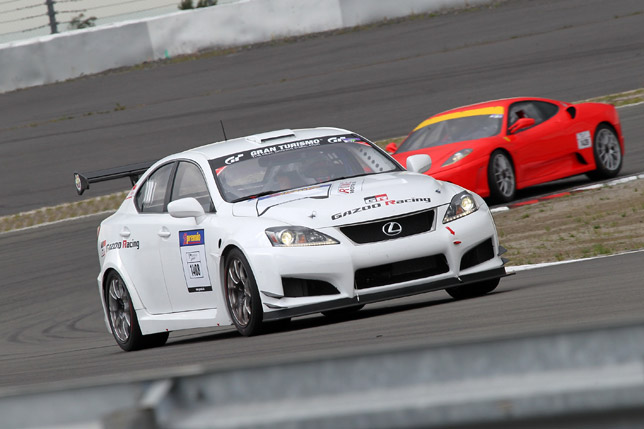 Source: Lexus