Dacia Duster No Limit Rally Car
Dacia has officially unveiled the Duster No Limit Rally Car, which will compete at the Pikes Peak International Hill Climb. The vehicle is developed specially for this race and features some very interesting components. It is an exceptional, extremely powerful car. Duster No Limit was constructed by Tork Engineering and Renault Sport Technologies.
Dacia Duster No Limit complies with the specific regulations of the American competition's Unlimited class which sets no upper limit on the size or power output of the engine. There is also no minimum weight and any tyres can be used. Furthermore, the transmission system or aerodynamics have no limits, too.
So, first of all, Duster No Limit is powered by the brutal 3.8 liter bi-turbo V6 from Nissan GT-R. Of course, it is highly tuned – 862PS (634 kW) and mated to a 6-speed sequential Sadev transmission.
The aerodynamics package for Duster No Limit includes massive rear wing, brutal extensions and a large front lip spoiler. Everything is developed in the wind tunnel for maximum performance.
The car will be driven by Jean-Philippe Dayraut, a three-time winner of the Trophée Andros.
"The Pikes Peak Hill Climb is the only event where you get to keep a monster like this in check while drifting at speeds of 200kph on a course which features a mix of asphalt and dirt," commented Jean-Philippe Dayraut.
"I can't think of any other form of motorsport where such cars are authorised.", he finished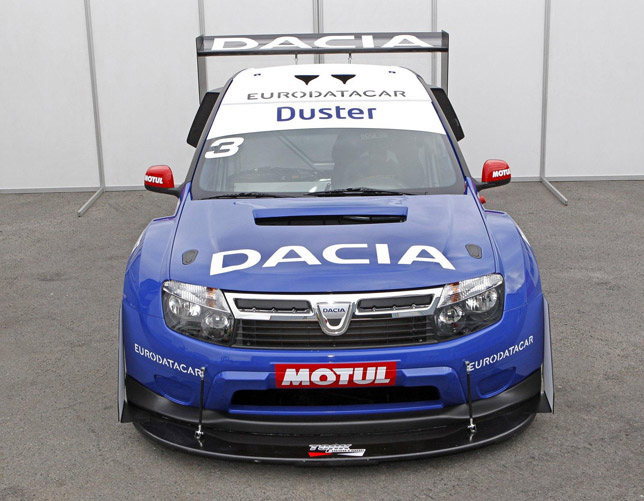 PIKES PEAK INTERNATIONAL HILL CLIMB:
Location: Colorado (USA)
Course length: 20km
Start altitude: 2,860 metres
Finish altitude: 4,300 metres
Surface type: half-asphalt/half-dirt
Course record ('Unlimited' class): 10m 1.42s
Record established by Japan's Tajima Nobuhiro (Suzuki) in 2007
Source: Dacia