De Tomaso Pantera ADRNLN By Ringbrothers To Debut At SEMA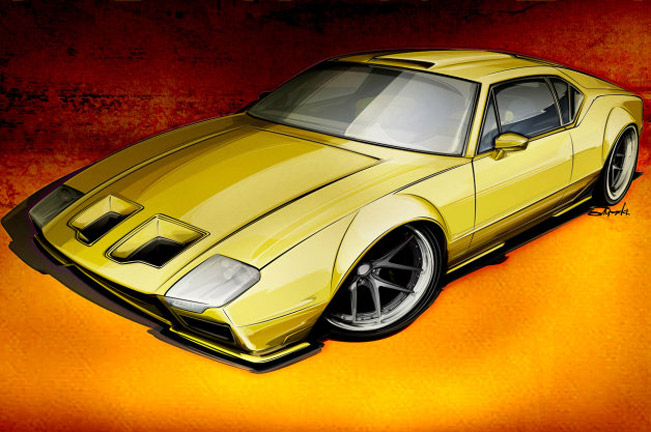 Another extremely exclusive debut is going to happen at this year's SEMA Shwo which starts on 5th of November. The renowned street machine builder Ringbrothers is going to showcase a redefined Italian classic - the De Tomaso Pantera.
The specialists at the company have combined Italian styling with American horsepower in the ADRNLN vehicle which is a re-imagined take on the Pantera. They have worked in collaboration with Nike's innovation skunk works team.
At the heart of the vehicle lies a Wegner Motorsports LS3 engine which produces 600 horsepower (441 kW) through a ZF five-speed gearbox from Bowler Performance Transmissions with a B&M shifter handling the gear changes. The sound of the engine is created by a pair of Flowmaster stainless steel mufflers while Royal Purple synthetic oils, which keep everything running smoothly.
In order to transfer this power onto the road, the car has been equipped with a set of HRE forged wheels shod in Nitto tires, while the stopping power is going to be produced by Baer six-piston calipers at each corner. Small wheel flairs and custom rocker panels with brake cooling ducts can be seen at Panters's steel monocoque body.
The latter was finished in BASF's Glasurit 90-Line paint system. The engine bay has gotten some highlights delivered by Hose Candy Company. On the other hand, the team of Nike designers has worked with Ringbrothers to design an interior that was individual enough and deliver a rich experience of colors and materials.
Source: Ringbrothers