DMC Lamborghini LP988 STAGE 3 Edizione GT: God of Uniqueness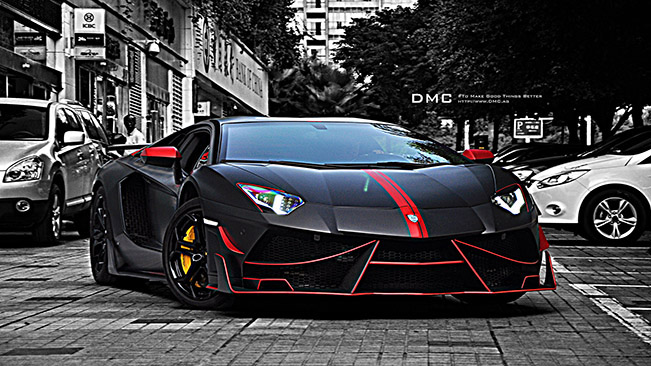 After two very successful and triumphant Lamborghini Aventador packages, the luxury tuner DMC has presented another one. This time it is even more exclusively good and is able to shatter people's preconceived notions about the meaning of the word "amazing." Dubbed Lamborghini LP988 STAGE 3 Edizone GT and developed according to the FIA regulations in mind, this one-of-a-kind Aventador strikes with poisonous glory. Moreover, it is absolutely street legal. Imagine this! Don't you just want to have it?
The third car has been recently built and distributed to China, where the local artist Yinfeng has had the chance to take it for a series of pictures which can make pretty much everyone gasp in daydreaming. The majority of changes are taken by the body kit and the engine updates as well. This monster distinguishes from the other two individual Lamborghini LP988 Edizone GTs thanks to the two-tone paint and the set of forged alloy wheels. The interior refinements, including Italian fine leathers and carbon fiber, plenty of buttons and trims available as a small package, and a redesigned steering wheel, contribute to the overall stylish representation.
Additionally, the styling package offers a newly designed front and rear bumpers, flanked by unique side skirts and culminating GT-Spoiler that can be manually set to 3 different angles for different aerodynamics. In terms of its performance, DMC Aventador LP988 benefits from an engine upgrade kit that is comprised of a twin-turbo system, reprogrammed ECU, individual intake throttle plates for each of the 12 cylinders, new fuel pumps, fuel lines, modulators and injection nozzles.
The Limited Edition car is allowed in only one sold color which makes every other model phenomenal and special in the entire world. The steep price of the package is 288.888 USD (excluding the base car of course).
Source: DMC