2015 Dodge Viper To Get Extra Horsepower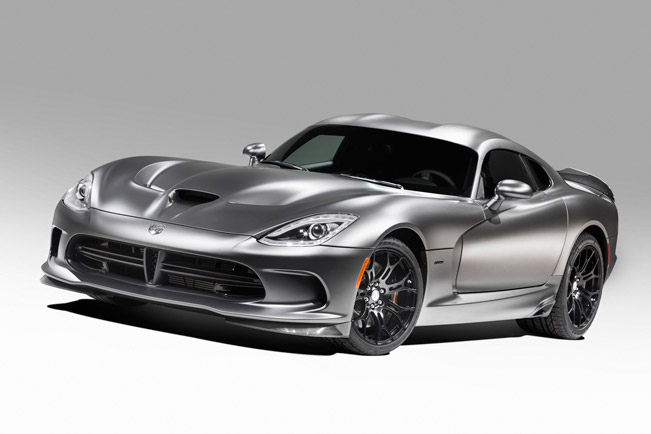 The latest news around the Dodge Viper from the model year 2015 is that it is going to get more engine power. The car's engine won't be supercharged nor be the most powerful Dodge's Hellcat V-8. On the contrary, it will keep its naturally-aspirated 8.4-liter V10 unit which will be boosted with the minor 5 horsepower. The increase of power will be done via tuning.
This means that the initial 640 hp (471 kW) of the Viper will become in the 2015 model year 645 hp (474 kW). Unfortunately, there will be no change in the torque figures in this Dodge, so it will be left with the original 813 Nm (600 lb-ft). Still, not bad at all.
Reports stated that the increase in power will probably be due to a combination of enhanced breathing and altered code. We also expect to see some changes in the transmission, which for the MY2014 was the six-speed manual gearbox.
The 2014 Version of the SRT Viper has a curb weight of just 1,521 kg (3,354 lbs) and Dodge seems to make little or no modifications here. With the original 640 hp, the Viper can accelerate from 0 to 100 km/h in the impressive 3 seconds on its way to a top speed of 331 km/h (206 mph). The ¼ mile is covered in 11.5 seconds, while the 0 to 160 km/h sprint is covered in less than 12 seconds. Wonder what these figures will look like with the minor 5 hp update.