Dotz Shift Shows a Sporty Volkswagen Beetle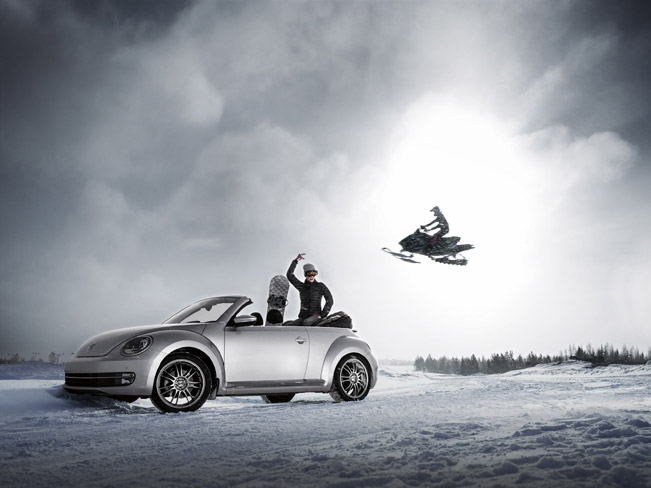 Dotz Shift Volkswagen Beetle shines in brand new "shoes" that lend it even more dramatic and sporty appearance than before. Precisely, its new wheels are called "shine" and are delivered by the talented wheels and rims specialists at Dotz Shift. They are the sporty choice for compact and mid-sized cars due to their impressive design. Just take a look at the star pattern, formed by even slender, edgy double spokes. This makes the wheels look lightweight and at the same time aggressive, while the deep lip adds a racing touch.
There is also a recessed center, which allows for four- and five-hole connections without affecting the design. The newly developed asymmetrical inlay in the rear ring of the deep lip is something typical for Dotz Shift. In addition, the elegant high-gloss paint further emphasizes the spoke edges and underlines the three-dimensional design.
This Volkswagen Beetle is equipped with direct-injected 1.8T engine. The unit produces a maximum of 170 hp (127 kW) and 249 Nm (184 lb-ft) of torque at 2,750 rpm. The powerplant is also economical and returns 33 mpg on the highway. It is mated to a five-speed manual gearbox. The 5-speed manual gearbox will return an estimated 24 mpg in the city; 33 mpg on the highway and 27 mpg on the combined cycle.
Source: Dotz Shift