DTE Tuning Enhances the Already Mighty 2016 BMW 750d xDrive Machine!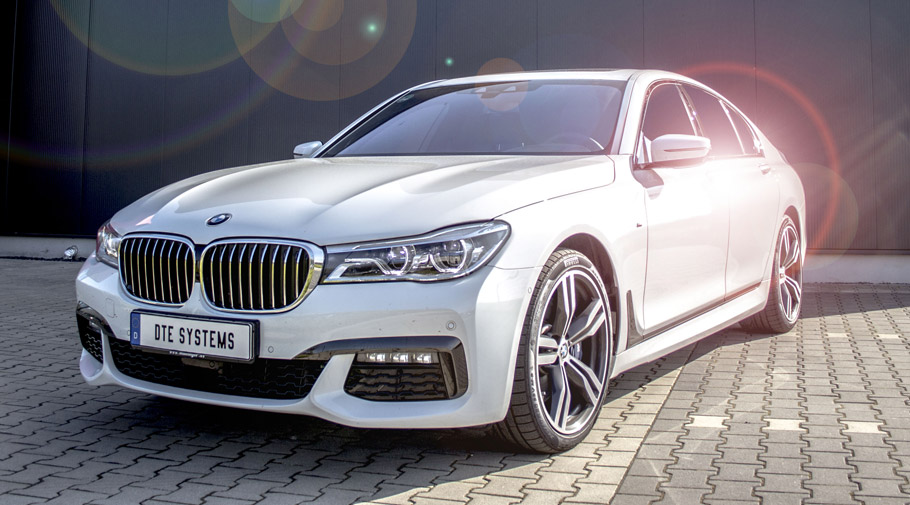 DTE Systems knows how chip tuning is made. And as it seems, they know which vehicle deserves it the most. This time the skillful engineers have chosen the powerful BMW 750d xDrive for their latest upgrade project. In fact, this is the most powerful six-cylinder diesel machine in the world. And as it seems, even this massive amount of power is not enough for DTE Systems.
So, what do we have here?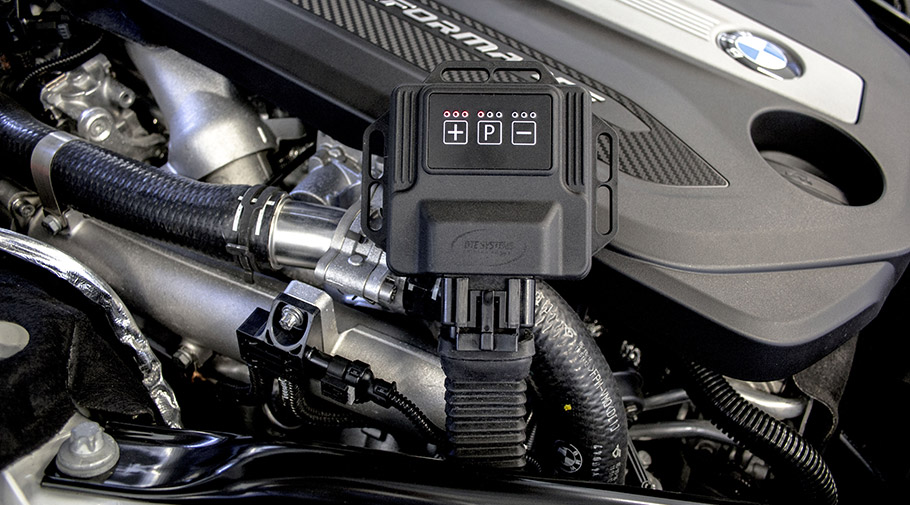 he already super-powerful 400hp (298kW) and 760Nm BMW now features a neat DTE Plug&Play performance chip that adds additional 47hp and 123Nm of torque. Of course, pure power was not the only desired final result. This installation has tons of features: for example, the throttle response is optimized, a neat PedalBox+ is installed and the overall acceleration rates are improved with a total of 10%. Sweet.
SEE ALSO: G-POWER Showcases a Mighty M3 Machine: Check it Out! [VIDEO]
Furthermore, the vehicle receives all other advantages that DTE Systems offer: incredible balance between driving dynamics and reliability, maintained safety features, unaffected main control systems, supplied cables and connectors in OEM quality and this overall guarantee for a high-quality tuning.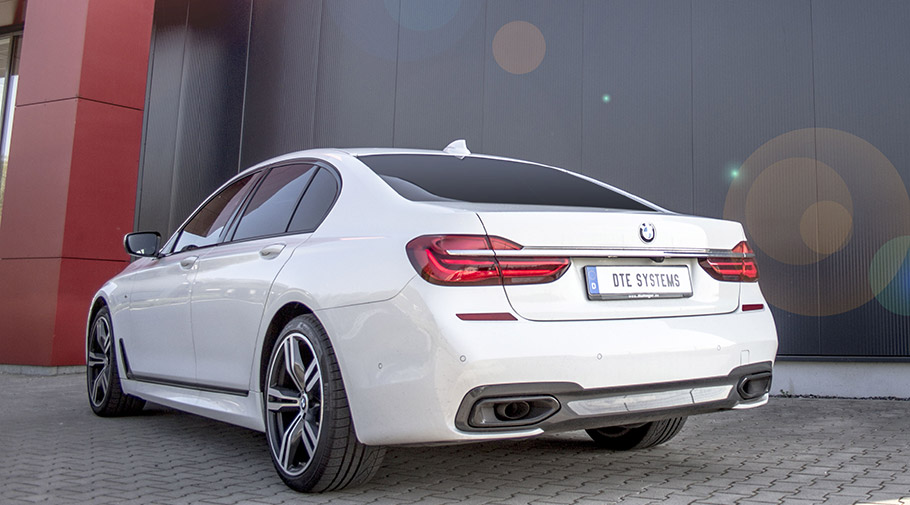 Usually, DTE Systems team focuses heavily on performance tuning and somehow leaves the styling enhancements somewhere behind. Maybe this is why we see stock BMW looks: with all the clean lines, slight curves, menacing stance and overall super badass appearance. The only thing that spoils the beautiful fairytale is this boring white color finish.
Source: DTE Systems