Eibach Volkswagen Polo R WRC Offers Everyday Rally Experience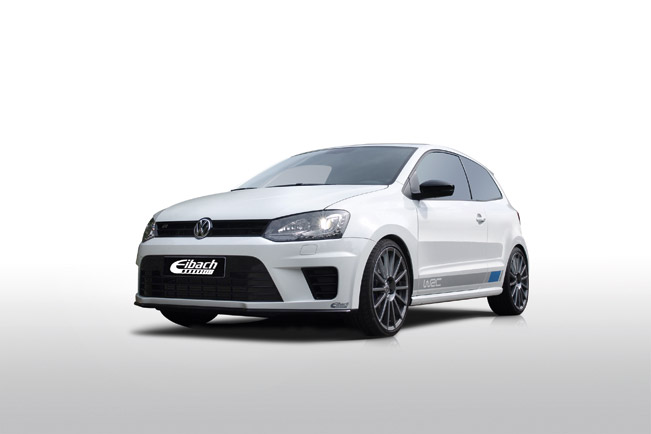 Eibach decided to make some changes to one of Volkswagen's small and high-performance cars, the Polo R WRC. The model is one of the best VW has ever produced and it draws upon company's successful rally experience. This derivative is the fastest Polo ever created and this is due to the Golf's GTI's 4-cylinder, 2.0-liter turbo petrol engine. The unit generates 220 horsepower (162 kW) and 348 Nm (258 lb-ft) of torque.
The power is sent to front wheels with the help of a short-shift six-speed manual transmission. The performance figures are the following: Polo R WRC can accelerate from 0 to 100 km/h in only 6.4 seconds under its way reaching a top speed of 243 km/h (151 mph); it can return 31.6 mpg (7.4 liters/100 km) and emit 174 g/km CO2.
By adding Eibach suspension components, the motorsport heritage of the vehicle has been further improved. This however does not affect the day to day character of the car. To be more precise, the tuners have added a Pro-Kit Performance Springs, which reduce the Polo's centre of gravity. This means that by doing so, the car now has a sportier stance with a more agile handling.
Next, the customization specialists included here Eibach Anti-Roll-Kit Performance Sway Bars. They come do minimize body roll and also enhance cornering stability. At last, the perfect look and assertive appearance of the model is ensured by the Pro-Spacer Wheel Spacers made of aluminum.
Source: Eibach