Evora 410: What Makes it Better Than the Predecessor?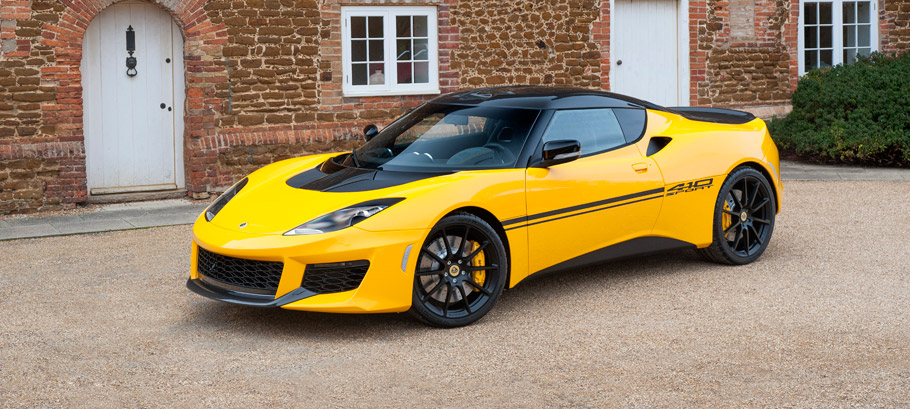 Recently after the showcase of Elise Cup 250, Exige Sport 350 and Evora 400, Lotus takes one more step forward with the showcase of the high-performance Evora Sport 410. With tons of improvements, tweaks and fine-tunes the latest Lotus family member offers a 410hp (301kW) power unit with track-bred 3-Eleven that clocks 0-100km/h (62mph) in 3.9 seconds.
With significant weight reduction, power improvements and additional gadgets, Evora Sport 410 is capable of going for a lap in brand's Hethel test in 1 minute and 28 seconds, making it faster with the impressive 3 seconds, compared to Evora 400.
Of course, one of the main advantages of the new Evora 410 is the lightweight construction that includes high-performance carbon-fiber front splitter, roof panel, tailgate and rear diffuser, along with restyled lightweight seats and revised front access panel. Also important to the overall performance is  vehicle's reduced kerb weight that allows some further suspension fine-tuning, which, eventually resulted on revised damping and overall ride height with 5mm lower than Evora 400. And at the end of the lightweight fairytale let's not forget the distinctive and ultra lightweight 10-spoke aluminum wheels.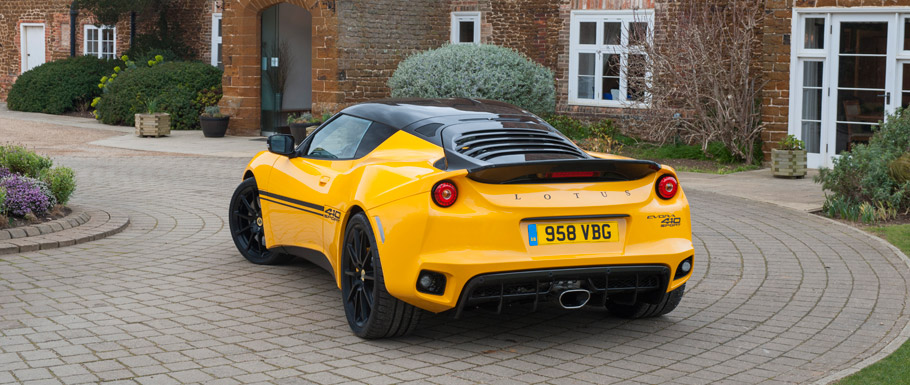 Also, to continue the sport affair, Lotus team geared the new Evora with manual gearbox that features low inertia flywheel and Torsen-type limited slip differential for improved traction and quicker exit speeds. Also new for this model is the Dynamic Performance Management that provides two driving modes: Sport and Race.
SEE ALSO: Evora 400: Is It the Most Appealing Lotus Yet? [VIDEO]
The interior also contains numerous carbon-fiber elements, like the new sport seats with Alcantara, along with the steering wheel and central console. Some more weight savings have been made by adding one-piece door trim panels, deletion of door arm rests and stowage pockets, relocation of tailgate and fuel filler. Oh, yeah. They have also removed the audio system. But don't worry. You can get it as an additional feature.
And as we speak about additional features, we should also say that the new Evora can be further personalized with additional goodies and changes, thanks to the exclusive Lotus Exclusive program.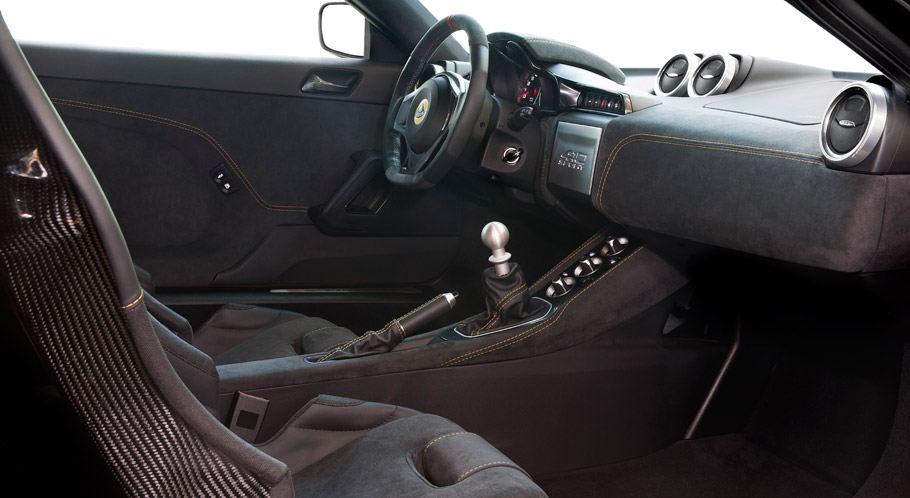 Oh yeah. And one more thing. Lotus Evora Sport 410 will be limited to only 150 units, so if you are interested in buying one, make it fast.
Source: Lotus