In February we saw the birth of the most powerful Lotus ever – the Evora 400. Then, at the Geneva Auto Saloon we witnessed its official public reveal. Now, the company has finally proved this with early tests, carried out by the Technical Manager for Lotus Motorsport, Gavan Kershaw. He drove the new Lotus at Hethel, boasting an advantage of six seconds per lap. During the tests he drove an Evora with standard road specifications, running on road tyres and suspension.
The Evora 400 is the latest supercar Lotus has produced. It features significantly reduced weight (by 22kg), additional 55 hp and better traction due to the addition of a limited slip differential. This basically means that the car is faster and more athletic in comparison to the previous generation Evora and this in turn hints for advantages in terms of agility and driving.
SEE ALSO: The New Evora 400 is the Most Powerful Lotus Ever  
To go even further into details, the new model has a maximum speed of 186 mph (300 km/h). But more impressive is the fact that it can accelerate from 0-60 mph in only 4.1 seconds. This time extends to 4.2 seconds for the 0-62 mph acceleration sprint.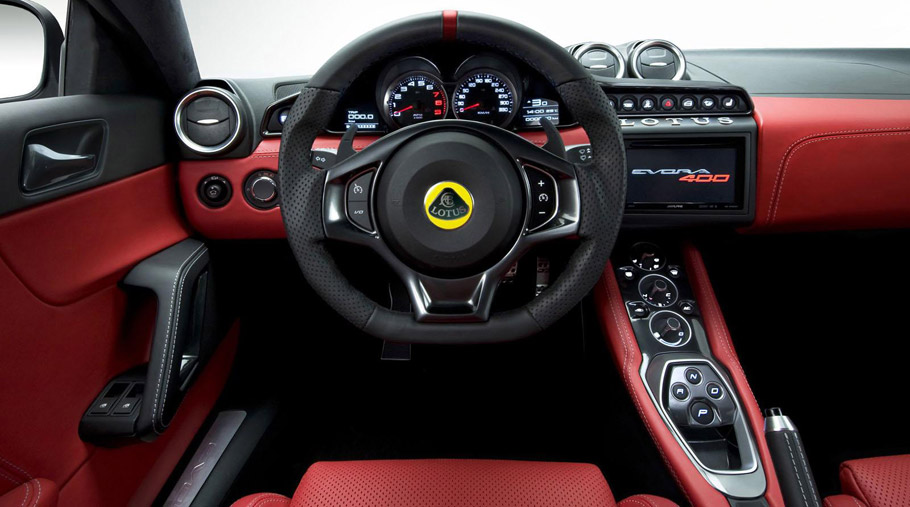 This capability is due to the addition of an entirely new powerplant, which is the 3.5-litre V6 engine. It generates 400 horsepower (294 kW) and 410 Nm (303 lb-ft) of torque. As a matter of fact, more than two thirds of the car is entirely new. This also includes the aluminium chassis, interior and the lightweight body.
At last, we should also mention that the new Evora 400 is scheduled to for a production start this summer, and will be available in European countries in August. The North Americans will have the chance of driving it as a 2016 model year, while the car will be debuting this autumn. In China, Lotus has decided to release the Evora 400 in the beginning of next year.
PRESS RELEASE 
Having stated that the new Evora 400 supercar would exceed expectations, Lotus has now validated the claim. Early tests, carried out by Gavan Kershaw, Technical Manager for Lotus Motorsport, allowed Lotus to boast of a six seconds per lap advantage at Hethel. This validation drive of a standard road specification prototype Evora 400, running on road tyres and with standard road suspension supports the initial claim. 
Jean-Marc Gales, CEO, Group Lotus plc stated: "Internally, we all knew that the Evora 400 would be capable of exceeding expectations. Our initial pre-production tests provided immense confidence and a SIX seconds lap time advantage at Hethel. The previous best time achieved in the Evora S model was 1 minute 38 seconds; the new lap time set by Gavan is 1 minute 32 seconds. 
"Our commitment to reducing weight to create a lightweight and efficient supercar has paid off. The extra 55 hp in conjunction with the 22 kg weight reduction and the tremendous traction from the Limited Slip Differential (LSD) lead to benchmark handling. We are delighted that our customers will soon feel the benefits, when the first examples are delivered in August of this year." 
The new Lotus Evora 400 is the latest pure and focused supercar from Lotus, combining high performance with the legendary Lotus signature benchmark handling. It is faster and dynamically more capable than the previous Lotus Evora leading to greater agility and a more involving drive. 
Maximum speed is 186 mph (300 km/h) and acceleration 0-60 mph is just 4.1 seconds (0-100 km/h in 4.2 seconds). Over two thirds of the Lotus Evora 400 is new, including its supercharged and charge-cooled mid-mounted 3.5-litre V6 engine producing 400 horsepower and 410 Nm of torque. A new aluminium chassis incorporates a new interior and the lightweight composite body has changed significantly both front and rear. 
The new Evora 400, which was revealed at the Geneva Motor Show in March will enter production for European markets in the summer and deliveries will commence in August this year. North American markets will receive the Evora 400 as a 2016 model year presentation in the Autumn, with China markets taking first deliveries in early 2016.
Source: Lotus