Lotus Evora receives a neat upgrade: carbon and style will dominate the vehicle!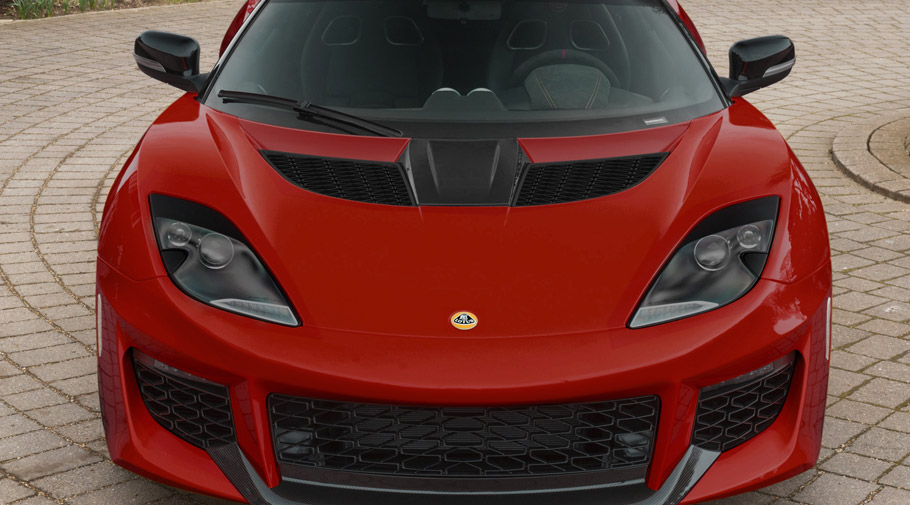 Lotus, one more time achieving more with doing less, presents some new upgrade tweaks for the Evora 400: there is a new Carbon pack, Lithium-Ion battery and some titanium components. Sweet! So, without further due, let's check the bag of tricks!
Already available in markets worldwide, the first goodie, the Carbon Pack comes with numerous components and contributes to even greater savings for the overall weight. Being one of the brands that can be proud with its lightweight models, Lotus does not take it for granted and continues to impress us. The pack includes front splitter section, roof panel, rear wing centre, rear diffuser finish, front access panel and last, but not least, wing mirror caps.
SEE ALSO: Limited, distinctive and exclusive: Lotus Evora Blue and Orange is here! 
Furthermore, all of the parts are handmade and altogether cut a total of 5kg (11lbs) of the overall weight. Of course, the pack has and a visual aspect: it contributes to the sporty and sexy design and adding value to the overall premium feel an look of the vehicle.
Also, Lotus team has introduced a cup holder and oddment tray that are available for all Evora models. These additions are now standard for the USA and Canada specification vehicles and are optional for the EU and Asia. With a weight of just 120 grams, the cup holder shows how Lotus  bows before customers' demand and tries to deliver everything that the buyer needs.
So, tell me, how do you find the new additions? Write down in the comment section below!
Source: Lotus