Limited, distinctive and exclusive: Lotus Evora Blue and Orange is here!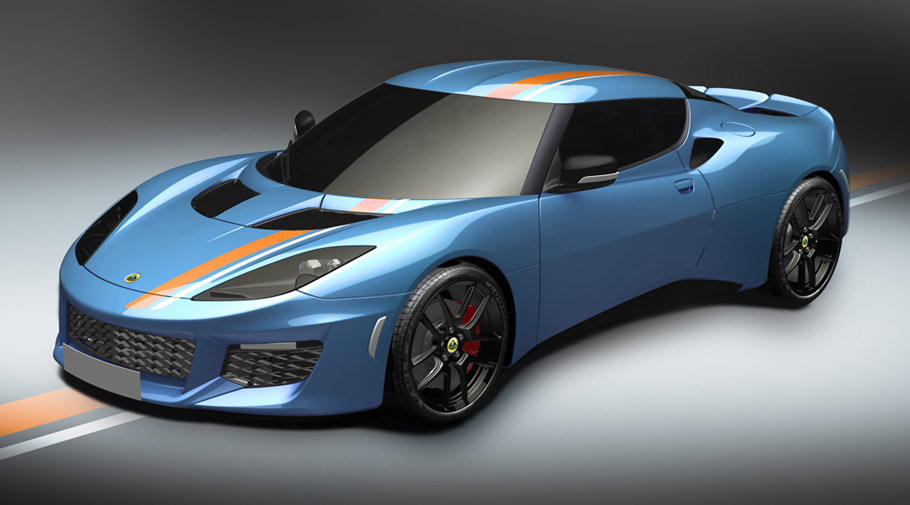 Lotus fans have helped the brand to develop new and exclusive color scheme that will soon be released in limited run with an Evora model.
Challenging enthusiasts had show their preference from selected and carefully curated designs that were also available to browse from on brand's official social media channels.
Car fans across the world have helped the Lotus Exclusive service by choosing one of the most famous racing colour schemes for a run of extremely limited Evora 400 Exclusive editions. The winning scheme, light blue with orange stripe, has made it through the list and left behind some notable Lotus colorings that include established liveries and classic ones.
SEE ALSO: Lotus commemorates 50 years since Hethel opening with Evora 400 Hethel Edition
The Blue & Orange edition recalls the famous racing color combination that was first seen back in the 1960s in combination of neat interior styling: black leather upholstery, contrast stitching and tons of standard features.
Developed by a team at Hethel, Lotus Exclusive program inspires customers and brand enthusiasts to personalize and give distinctive character to their vehicle. Furthermore, the super limited edition demonstrates the appeal of Lotus Exclusive: customers have the chance to get both British craftsmanship quality and neat design features.
So, tell me, how would you personalize your Lotus? Write down in the comment section!
Source: Lotus