The Factory Life: Nissan Kyushu [VIDEO]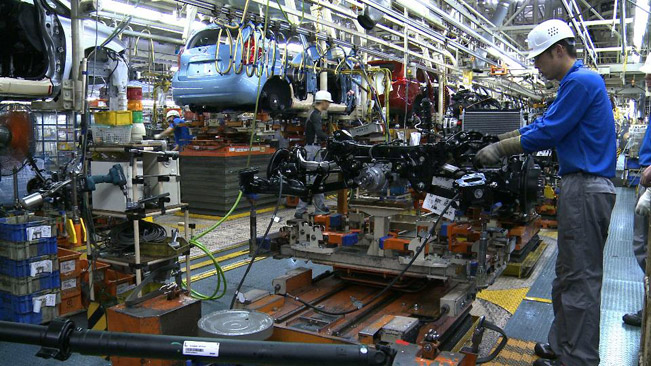 Have you ever wondered how exactly the cars are being manufactured or asked yourself the question "what happens "behind-the-scenes" at a car-factory"? For those who have, Nissan is offering a glimpse of their Kyushu production factory in Japan.
The video below follows the production line and how it from steel rolls to shipping vessel. This in fact is a five-hour process that ultimately will take vehicles all over Japan and the world. Further details disclosed lead to the secrets of car production various stages, including pressing, body assembly, painting and parts assembly.
Here are also featured robots with names inspired by anime characters: "Anpanman" and "Dokin-chan" – they also weld two shifts a day. As a matter of fact, Kyushu is one of Nissan's largest and most cost-efficient manufacturing sites, where the brand produces a number of models.
Here are also being made the Nissan Note, Rogue and X-Trail SUVs, with a production capacity of approximately 430,000 units per year. Another interesting fact here is that this factory is the sectret of Nissan's success of maintaining an output level of over 1 million units in Japan annually.
Video Source: YouTube
Source: Nissan