Fiat Ducato Receives ESP As Standard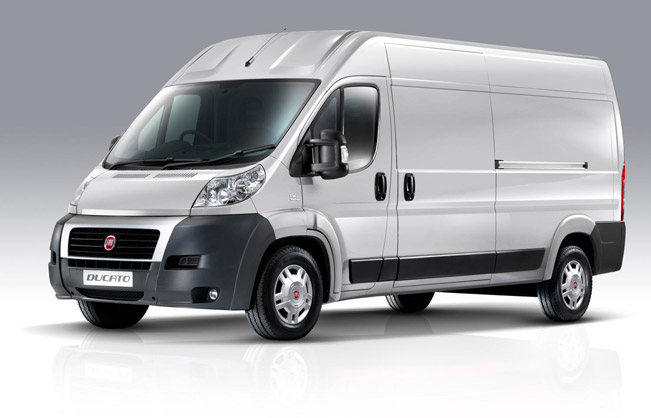 Fiat Professional is now going to equip the versatile Ducato with greater safety and value as a standard. The vehicle receives ESP which will be present on the model from April this year. The Electronic Stability Program is an important safety feature will bring about more confidence and security to its drivers.
The program utilizes information supplied by various sensors in order to find out whether the vehicle is cornering safely or not. For example, if the ESP computer determines that the Ducato vehicle is going to skid, it brakes the appropriate wheel or reduces the power from the unit.
In addition to this it is important to mention that the ESP also includes a range of other technologies such as Load Adaptive Control (LAC), Hill Holder, Hydraulic Brake Assist (HBA), Anti-Slip Regulation (ASR) and Motor Schleppmoment Regelung (MSR).
To be more precise, the LAC identifies the size of the load and the vehicle's centre of gravity. This in turn enables the systems to operate at peak effectiveness. Next, the Hill Holder makes starts on slopes easier by holding the brake on momentarily after the driver's foot has released the pedal.
On the other hand, the HBA enhances the braking pressure when it identifies emergency conditions, while the ASR is utilized in terms of reduction of the engine power. In this way it counteracts the effects of one or both drive wheels skidding. At last, the MSR makes sure that the torque remains at the wheels following a sudden downshift on an incline.
As an option, customers can chose to include in their Ducato the Traction+ system. This is an innovative traction control system which enhances the handling on difficult terrain with poor grip. It also operates via the ESP computer thus simulating the behavior of a self-locking differential.
This basically means, that when one of the front wheels spins on a slippery surface or encounters a bad terrain, the brakes are immediately applied to this particular wheel as simultaneously engine torque is transferred to the wheel with better grip. Traction+ delivers the advantage of lower kerb weight and lower loading height.
Source: Fiat