Ford Escape Offers Clearer Winter Vision with the Windshield Wiper De-Icer [w/video]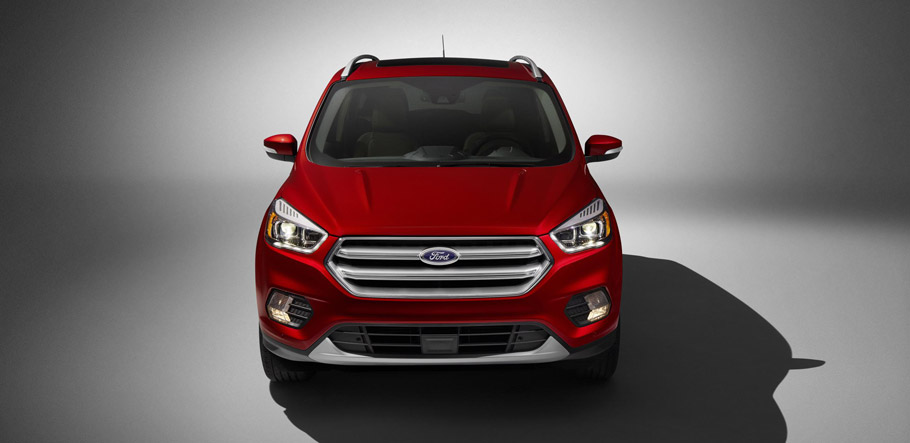 Clearer vision is coming soon to a winter near you! In other words Ford is equipping Escape models (as an available option) with an updated variant of the Cold Weather Package. It will help drivers eliminate the winter headache of maintaining a clear windshield... and it is as simple as that. There will be no more wiper blades covered in chunks of ice or wiper blades freezing to the glass.
As a matter of fact, the Escape model is the first Ford to SUV in the US to be fitted with the windshield wiper de-icer (as this special de-icing feature is called), which is part of a Cold Weather Package. The latter is standard only for the Titanium models and comes as an option on the SE models.
SEE ALSO: 2016 Ford Fiesta ST200: More Agile and Versatile Than Ever
Of course, if you think that this is much like the traditional rear window defrost systems, you would be right. In fact, I have ever wondered why this isn't a standard for the front window. So, how does it work? The base of the windshield where the wiper blades rest is equipped with a local heating element. This system is designed to clear light snow and ice from the wiper blades in less than 10 minutes at minus 18 degrees Fahrenheit. This is why it is already a standard feature on Escape models sold in Canada.
Another benefit of the new Escape is the SYNC Connect, which can activate the windshield wiper de-icer system from their smartphone as part of the FordPass experience. This feature allows owners to start, lock, unlock and locate their vehicle from anywhere using their smartphone. Even this is possible: to schedule a specific time to start remotely, so the vehicle is ready to hit the road already de-iced.
The de-icer isn't the only feature included in the Escape's Cold Weather Package. Here are also present the all-weather floor mats, the heated side mirrors, the heated seats and the supplemental powertrain conditioning heater. 2017 Ford Escape equipped wit the Cold Weather Package is going to be available in the showrooms this spring.
See how the de-icer works in this video:
Video Source: YouTube
Source: Ford