Ford Fiesta ST Concept
Ford has introduced the staggering Fiesta ST at the 2011 IAA Frankfurt Motor Show. The vehicle shows the strategy of the manufacturer, how a future Fiesta ST performance model might look when it joins the Focus ST in the global Ford small car portfolio.
The small hot hatchback combines eye-catching, muscular and sporty styling with a dynamic sports chassis and a high-performance powertrain capable of delivering impressive fuel economy with low CO2 emissions.
Ford Fiesta ST Concept is powered by a 1.6-litre EcoBoost engine with 180PS and 240Nm of torque. 0 to 100km/h in less than 7 seconds and a top speed of more than 220km/h.
Yet the advanced design of the turbocharged, 4-cylinder engine – connected to a 6-speed manual transmission – means the Fiesta ST Concept is also able to deliver target CO2 emissions of lower than 140g/km.
"The Fiesta has a rich history of high-performance models so a new ST performance model is a logical next step in our performance vehicle strategy for our global small cars," said Derrick Kuzak, Ford group vice president, Global Product Development.
"The Fiesta ST Concept continues that tradition by showing how a global performance version of our best-selling B-car can be both technically advanced and dramatically styled.", he added.
"With a racing silhouette inspired by the global Fiesta race and rally cars currently competing on the world stage, and influenced by the unique appearance of the all-new Focus ST, the new Fiesta ST Concept is an exciting demonstration of the road-going Fiesta's future potential.", Mr. Kuzak finished.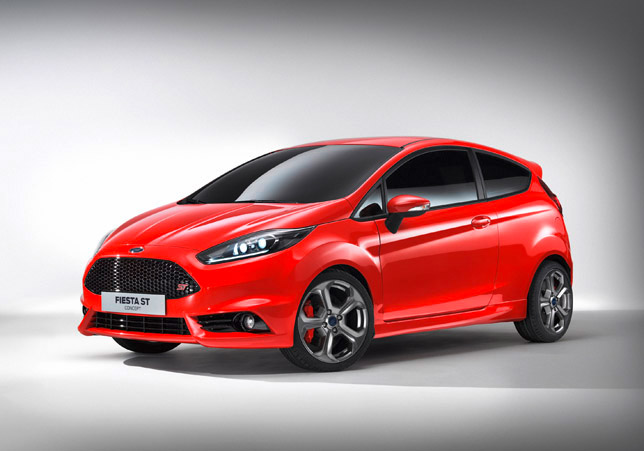 Source: Ford