Ford Fiesta ST Race Car - Detroit Rallycross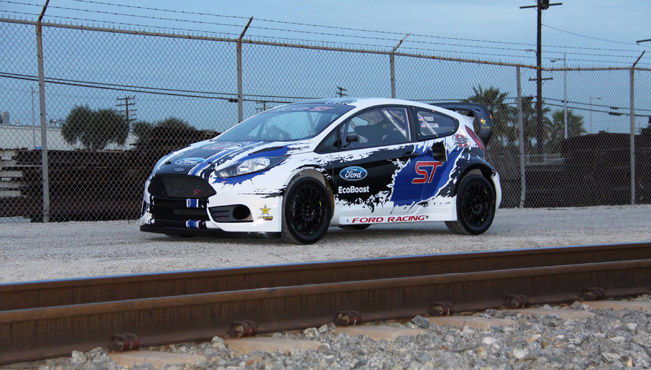 Ford Racing TV has published a promo video showing Fiesta ST Rallycross driven around Detroit by Andreas Eriksson.
Recently, ESPN announced Detroit, Michigan as one of four final cities still in the running as the host for X Games 2014-2016 and, with that, the Detroit bid team took the campaign to the next level releasing a campaign video that demonstrated X Games sports in the context of Detroit.
After Ford Racing received a call from the team campaigning the X Games Detroit bid, OlsbersMSE (OMSE) Team Principal Andreas Eriksson agreed to test the newly-built Ford Fiesta ST rallycross race car in Detroit for the bid team to film.
The Fiesta ST Rallycross is powered by a 2.0 liter turbocharged petrol with 550HP (404 kW). The power is sent to OlsbergsMSE transmission and a four-wheel drive system. 0-100 km/h in 2.0 seconds, which you can see in the end of the video. Enjoy!
Source: Ford