Ford GT HRE Wheels and eGarage [VIDEO]
"It's now what you say, it's how you say it", that's what my girlfriend always tells me in an argument. I guess she has a valid point and that the same phenomena can be observed elsewhere. Cinematography for example: It's not what you film, it's how you film it. That brings us to the storytellers at eGarage.com. What they can do with a Ford GT and four HRE Wheels is evident in this clip which came up recently.
I personally am not a fan of the Ford GT. I see it more as heap of aluminum, lingering in the shadow of it's own predecessor (the Ford GT40). Sure, the new one has many new and unique technologies (i.e. - a capless fuel filler system so that you don't strain yourself every time you stop for a refill... which happens a lot). It also has a punchy twin supercharged 5.4-liter V8 engine which puts out 550 hp and 678 Nm of torque at just 3750 rpm – very muscle-like. The Ford GT sounds nice too and apparently, it looks like a Ferrari or something as well. Yet somehow it never really caught on. Or maybe that's just me being bitter.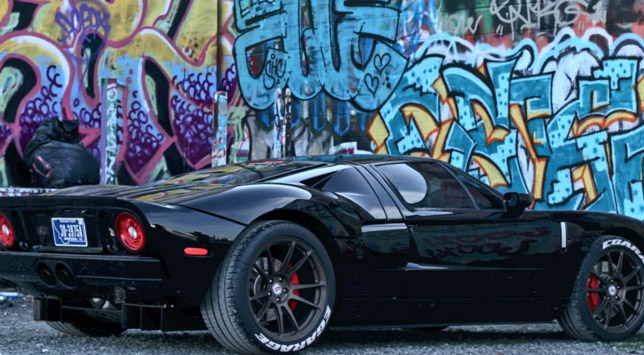 Either way, this one in the clip has been modified only in the wheel compartment. HRE Monoblok P44SC wheels from the P40SC line with a V-Five 10 spoke design and a bronze finish. A finish appropriate on a memorial.
Source: eGarage
Video Source: eGarage via Vimeo