Ford Launches Warriors in Pink Campaign to Help Women Living with Breast Cancer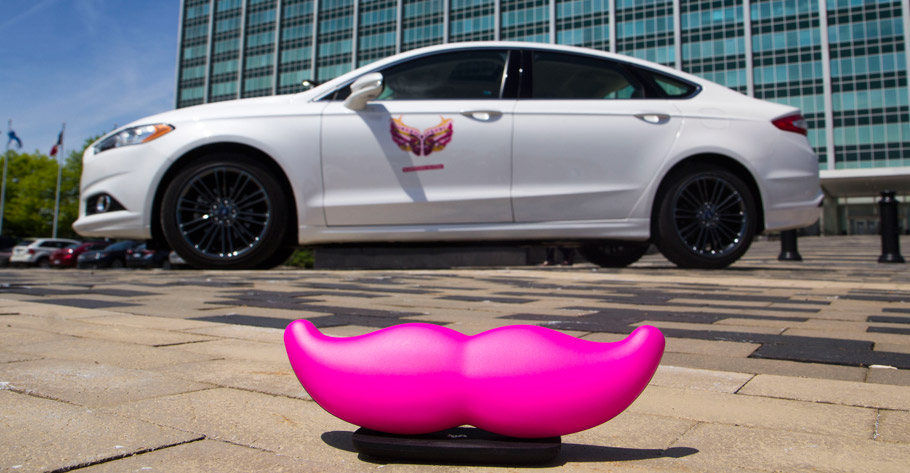 Every year automobile manufacturers are participating in a lot of charity events that always touch our hearts in their pursuit to make the world a better and more beautiful place. This year, one of Ford Motor Company's initiatives is the "Warriors in Pink" campaign, which launches today "The Good Day Project". This is a powerful call which strives to bring more awareness to breast cancer and in particular to bring better to those affected by the disease.
In fact, Ford's Warriors in Pink has present for over 20 years now and has done a lot in inspiring women to be proactive about their breast health. The Good Day Project does even more: it helps those who are currently battling the disease.
SEE ALSO: Chevrolet Fights Breast Cancer for Fourth Consecutive Year 
The name of the project is inspired by the fact that the patients characterize their days as "good" or "bad", and it now comes to change this a little bit. The partnership with Meal Train and Lyft lies at the heart of the project. It comes to offer support services and resources that will be of help to the patients, thus making their everyday life easier.

Meal Train Plus is a platform, which will help in the organization of the meal deliveries and other household needs for affected families. In this project Ford has also partnered with Lyft, thus offering rides to and from appointments for select patients that are under treatment. The availability of the ride-sharing service will begin this June and will roll out across 17 cities across the US.
Up to date, Ford has contributed more than $128 million US dollars to the cause and promises to continue supporting women in their fight with breast cancer.  All of the proceeds from will support the organizations related to this disease like the following: The Pink Fund, Susan G. Komen, Dr. Susan Love Research Foundation and Young Survival Coalition.
Source: Ford