Ford Performance Vehicles GT-F [teaser]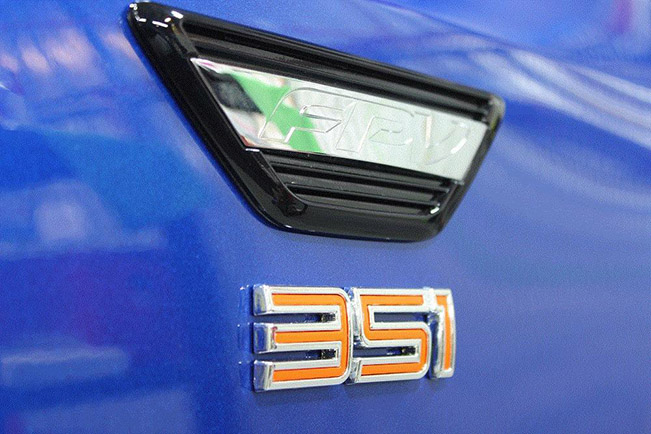 Ford Performance Vehicles has published an additional teaser image of the upcoming GT-F model. After announcing earlier this month that the final FPV model would have the most powerful and advanced engine ever built by FPV.
Only 500 units will be produced for the Australian market while an additional 50 units are heading to New Zealand. All of them will get a 5.0 liter supercharged V8 with 477HP (351 kW) and 570Nm (420 lb-ft) of torque. There is also a GT RSPEC's suspension and a set of 19" alloy wheels fitted with 275/35 R19 Dunlop Sport Maxx tires.
The performance saloon is priced at $77,990 AUD, while the FPV V8 Pursuit Ute is $52,990 AUD. The Pursuit Ute will have the same power unit, but with 428HP (315 kW) and 545Nm (402 lb-ft).
"We could probably have got a lot of money for the car on the open market but we are absolutely about rewarding loyalty, to the brand and to the dealership," Sunshine Ford General Sales Manager, Ross Tanner, commented.
Sales of both models will start in the end of this month and the full details will be unveiled on June 10th. FPV is going to be disbanded by October 2016 as Ford has announced to terminate production in the Land Down Under.
Source: FPV