Ford Police Interceptor to be Introduced in Chicago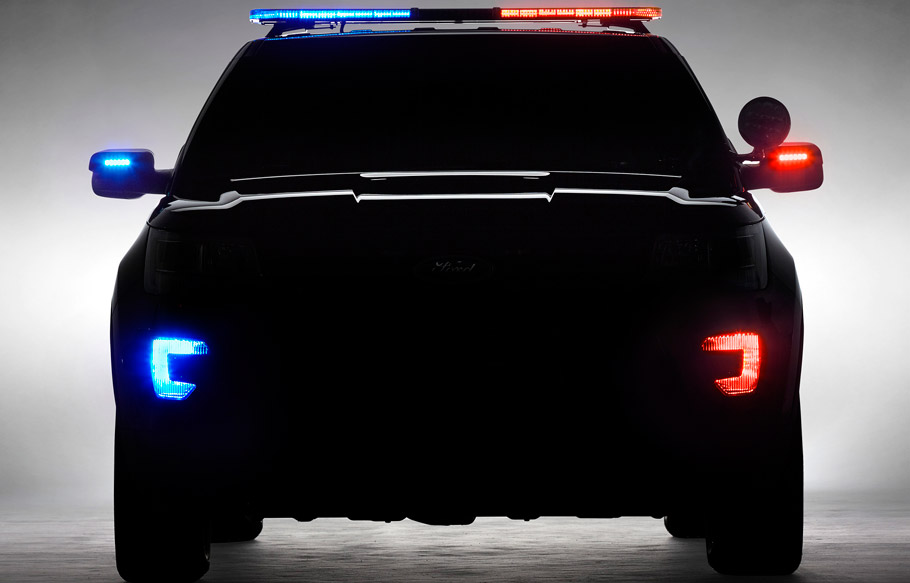 New Ford Police Interceptor Utility vehicle will be introduced at the Chicago Auto Show on 12th of February. The company said only that it will be built in Chicago and it is better due to the addition of more high-tech features. There is also a teaser image that impresses with muscular lines as well as aggressive and powerful stance. Judging by the picture it is visible that the new Police vehicle will be based on the new Explorer.
There are no official details released yet so we have to wait a few more days for them to come up. However, it is likely that the new Interceptor Utility receives the same updates that were applied to the Explorer, for instance - the revised sheet metal.
We also do expect to see some changes in the Interceptor SUV used now, especially when it comes to the engine. The 2016 Explorer is offered in three engine variants. The first one is the naturally aspirated 3.5-liter V-6 unit which produces 290 horsepower (213 kW) and 346 Nm (255 lb-ft).
The midrange is covered by the 2.3-liter EcoBoost turbo unit with 270 hp (199 kW) and 407 Nm (300 lb-ft). At the top of the range stands the twin-turbo 3.5-liter EcoBoost V6 unit, which can propel up to 365 hp (268 kW) and 474 Nm (350 lb-ft) of optimum torque.
Oh, and take a look at the picture again. Have you noticed the three-sided fog lights in the lower fascia? Isn't this a lighting signature that mimics the design scheme of Raptor's headlights?
Source: Ford