Ford Police Interceptor Utility Vehicle Receiving Upgrades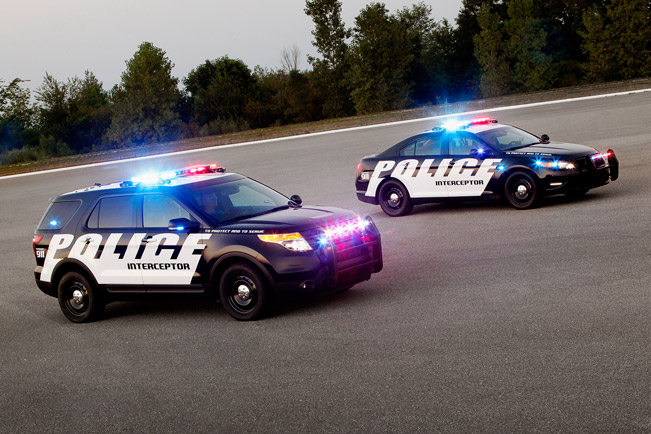 Ford Police Interceptor Utility Vehicles are getting enhanced for the new model year. The improvements comprise of two new body styles, all-wheel drive, many features in the standard equipment and high-performance, but efficient EcoBoost engine options.
The two body styles of the utility vehicles are a traditional, pursuit-rated large sedan and a pursuit-rated utility vehicle, which will benefit from the new standard AWD. This feature will come only across the car equipped with a 3.7-liter or 3.5-liter EcoBoost engines. The system operates full-time and can thus shorten pursuits, which protects everyone involved.
Next, is the EcoBoost advantage. Precisely, the Police Interceptor sedan and utility vehicle can be equipped with Ford's 3.5-liter EcoBoost V6 powertain, which delivers 365 horsepower (268 kW) and 474 Nm (350 lb.-ft.) of maximum torque. As a matter of fact, in a recent Los Angeles County Sheriff Department testing, both vehicles were fastest in both 0-100 mph acceleration runs and average lap times, making them for a third consecutive year staying at the top. In addition to the efficient EcoBoost units, Ford also offers the 3.5-liter and 3.7-liter non-turbo engines, which also provide increased fuel economy ratings.
But this is not all. The latest addition to Ford's police lineup the 2.0-liter EcoBoost Special Service Police Sedan. Thanks to its efficient powertrain the car achieves EPA-estimated rating of 20 mpg city, 30 mpg highway and 24 mpg combined. This Special Service vehicle offers a mix of durability and efficiency. The engine generates 240 horsepower (176 kW) and 366 Nm (270 lb.-ft.) of torque.
The new sedan Special Service come with many standard features and technologies such as a 75-mph rear crash test rating, two times durability testing, police-tuned suspension, police brakes, steel wheels, police interior and upfit options.
Source: Ford