FPV GT Black Special Edition
FPV (Ford Performance Vehicles) has today announced the launch the GT Black. The vehicle is practically the same as FPV Concept, which was recently introduced.
The exterior boasts a Silhouette black paint with matte decals on the bonnet, rear wing and bodyside. There is also a big rear spoiler, darkened headlights and enormous 19" five-spoke alloy wheels fitted with low profile performance tires.
The interior comes with black leather trim throughout, a black finish around the Interior Command Centre (ICC) unit, tissue box and door spears, and a unique black gear shift badge on manual transmission models.
"We were totally blown away by the positive feedback received from fans and show-goers on our Concept", said FPV General Manager Rod Barrett.
"We knew we had a winner with the black paintwork and we wanted to action something immediately. The public spoke and we listened and I am just thrilled we have been able to put the GT BLACK into production so quickly", he added.
"All the feedback received has been collated and the results present exciting possibilities for the FPV brand in the future. The GT BLACK is the beginning of some exciting times ahead as we continue to work on new product and design enhancements to reflect the needs and wants of the market", Mr. Barrett finished.
FPV GT Black is powered by a 5.0-liter V8 supercharged V8 with 455PS (335 kW) and 570Nm (420 lb-ft) of torque. The power is put on the road through rear-wheel drive with LSD.
Production will be limited to 125 units. The performance vehicle is priced $74 290 AUD.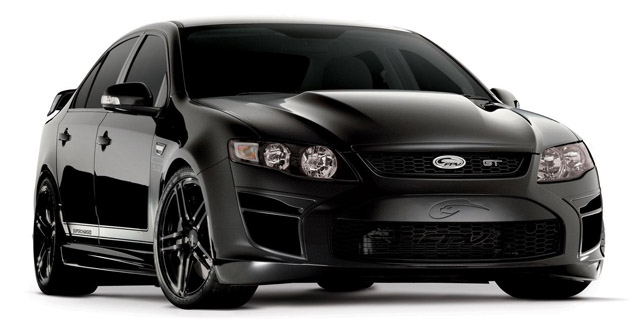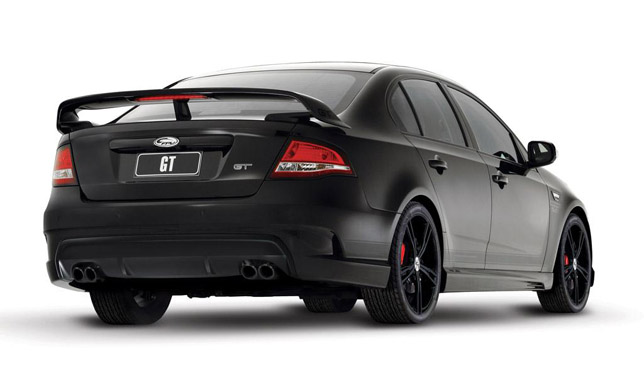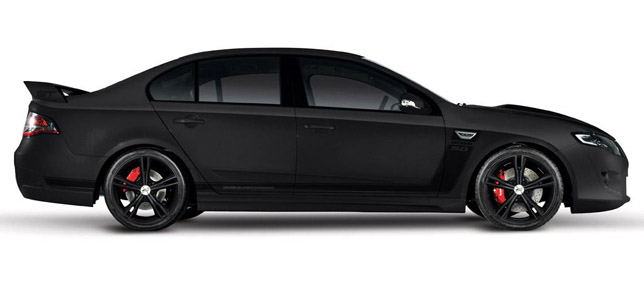 Source: Ford